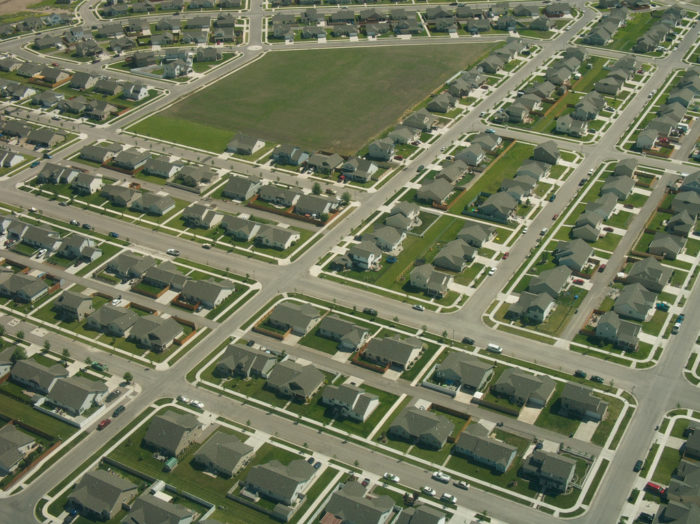 After learning that seniors were buying nearly half of its housing intended for entry-level buyers, D.R. Horton said that it would develop age-restricted communities specifically for active adults seeking affordable, low-maintenance housing.
Although the developer, the biggest homebuilder in the country, didn't offer any design or pricing details, it said that its new Freedom Homes brand would open in eight housing markets by the end of the year, and in some 30% of its 78 markets by the end of 2018, Construction Dive reports. Houston, Texas, is the first target market, with Arizona and Florida to follow.
D.R. Horton isn't the first to notice recent purchases by seniors. The Washington Post reported last year that baby boomers looking to downsize were selling their big houses and buying what had been considered housing for urban-oriented millennials.
Many baby boomers haven't quit working, The Post said, so the move to urban centers is more about a lifestyle change than it is about retirement. Smaller houses in lively urban settings are an attractive option.
The U.S. Department of Health's Administration on Aging says that the number of people 65 and older will more than double to 88.5 million by 2050, and housing will be a major concern. Some will move into assisted living facilities or nursing homes. But many others won't, choosing to move to a new community close to grandchildren and health care or to renovate their homes so they can stay put.
The Star-Telegram said that D.R. Horton's announcement came on the same day the Commerce Department reported brisk sales of new homes. Low mortgage rates are helping drive home sales.
Weekly Newsletter
Get building science and energy efficiency advice, plus special offers, in your inbox.