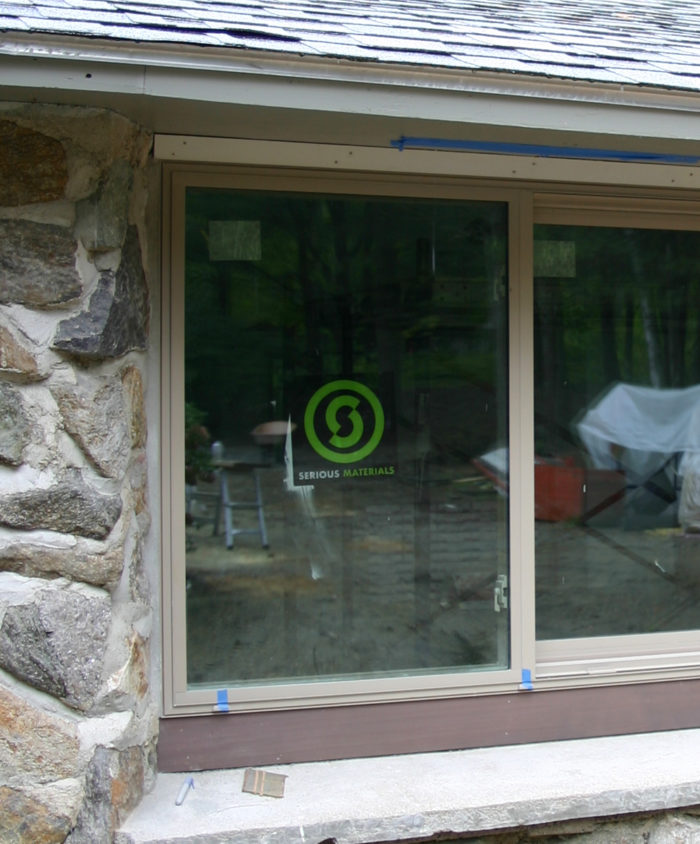 Serious Materials has abandoned its expensive venture into high-performance window manufacturing.
Based in Sunnyvale, California, Serious Materials (also known as Serious Energy) entered the building materials market in 2002 with a new sound-proofing drywall called QuietRock. Launched at a time when home construction was booming, the new drywall met with initial success. Serious soon went looking for other building products to sell, including high-performance windows. In 2007 the company acquired Alpen, a manufacturer of fiberglass windows based in Boulder, Colorado.
Founded in 1981, Alpen was known for using Heat Mirror glazing. Insulated glazing units from Heat Mirror achieve impressively low U-factors by including suspended plastic films between two layers of glass.
Growing media attention
Serious Energy's marketing and public relations efforts have made the company among the most visible suppliers of energy-efficient products in the country. President Obama visited one of the company's plants in March 2009, and Serious has raised more than $140 million in capital since its founding.
Serious Materials got plenty of media attention when it was selected to replace more than 6,000 windows in the Empire State Building. Under the direction of Alpen founder Robert Clarke, that work began in 2009 and was completed in October 2010.
Since then, Serious has struggled to gain a foothold in the window business, in spite of the high profile of the Empire State Building job.
In February 2012, the company found itself in trouble with the Federal Trade Commission (FTC), which ruled that Serious and four other companies had engaged in deceptive practices and unsupported claims in marketing their windows. Serious' marketing materials claimed that consumers could save 49% on their heating and cooling costs by installing the company's windows. As part of its settlement with the FTC, Serious agreed to stop making unsubstantiated claims about their windows' performance and to stop distributing the marketing materials cited in the FTC action.
About the same time as the FTC action, the company closed manufacturing plants in Chicago and Winnipeg, Manitoba, blaming the plant closings on the housing industry slowdown.
Serious CEO Kevin Surace was recently ousted, and a majority of senior level executives were also shown the door.
Serious has announced that it has sold its fiberglass window manufacturing business in Colorado to a former Alpen employee, Brad Begin, and his business partner, Kevin Corely. Begin has been named CEO of the reformed Alpen, and he says that he is very enthusiastic about the company's future. "We have a great team, great products and a great dealer network," said Begin.
Warranty issues
The new company, Alpen HHP LLC, will continue making high-performance fiberglass windows in its Colorado plant under the Alpen brand name. Serious Materials will continue a smaller residential window business focusing on vinyl windows with R-values from 5.6 to 3.3. These products will continue to be made in the company's factory in Vandergrift, Pennsylvania.
Begin said that Serious will honor the warranty on Serious' fiberglass windows.
Weekly Newsletter
Get building science and energy efficiency advice, plus special offers, in your inbox.