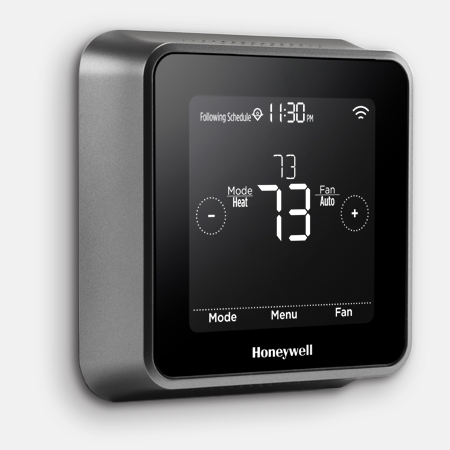 The cost of connecting your house to a WiFi-enabled thermostat is coming down.
High-end smart thermostats that allow homeowners to control heating and cooling via their smartphones while offering other advanced features are now available for less than $149. That's the price point for Honeywell's Lyric T5, according to a post at Greentech Media. The Ecobee3 Lite (a less expensive version of the Ecobee3) is just a little more, at $169.
By contrast, the Nest and Ecobee3 sell for $249, and the Honeywell Lyric Round is $199.
The Lyric T5 is similar to the original Lyric, although it may not be compatible with as many HVAC systems, Greentech Media said. It has the same software as the original and will run with IFTTT, Alexa and HomeKit platforms. Likewise, the Ecobee3 Lite runs on the same software as the Ecobee3, but it doesn't have as many features.
Retail sales of smart thermostats have eclipsed sales by installers, but Honeywell says that contractors will be moving toward WiFi-enabled thermostats in increasing numbers as they see more business opportunities with smart home features, Ted Booth, design director of Honeywell Connected Home, told Greentech Media.
In a review, CNET was generally positive about the new Honeywell but suggested that homeowners compare it to the Ecobee3 Lite and the Emerson Sensi (available online for $160).
Weekly Newsletter
Get building science and energy efficiency advice, plus special offers, in your inbox.