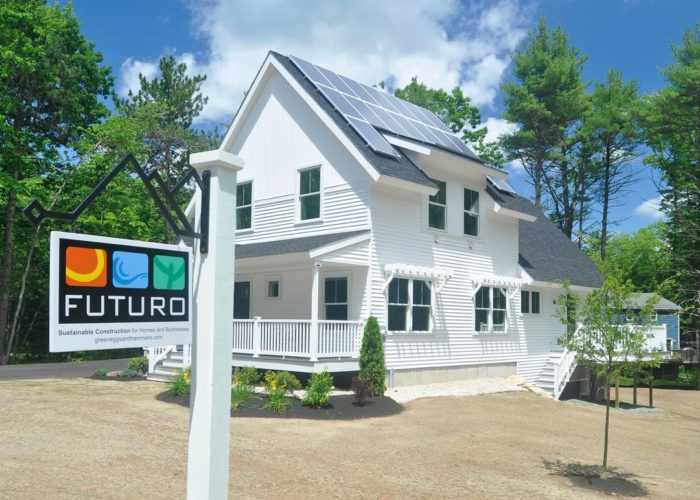 Photovolatic (PV) arrays are becoming a standard feature in new houses, just as granite countertops once made the transition from expensive novelty to mainstream amenity, according to an article in Bloomberg Businessweek.
The report said that six of the country's ten biggest home-building companies are now including photovoltaic panels in new construction, while the Solar Energy Industries Association is predicting that demand for solar installations will climb 56% this year alone.
Jim Petersen, CEO of a roofing and solar contracting company, said the cost of the systems are simply rolled into the mortgage "like any other feature." Including the solar arrays during construction is about 20% cheaper than adding them later.
Costs are falling
Tom Werner, CEO of California-based SunPower, said a 3-kW system, big enough for a typical mid-size house, could be purchased for $15,000, Businessweek said. Costs have declined sharply over the last several years, falling to about $4.93 per watt in the first quarter of the year, 16% lower than a year earlier, the article said.
"You embed it into your home mortgage, you're cash-flow positive month one," Werner told Businessweek. "We're rapidly passing the equivalent of a 'countertops decision' to a 'no-brainer.' You just do it."
Solarbuzz, a solar market research company, reported earlier this year that PV installations in the U.S. now exceed 10 gigawatts, with 1.8 gigawatts installed in the first half of 2013.
"Average installed system prices in the U.S. have declined from around $6/watt two years ago to approximately $4.25/watt for residential installations and $3/watt for large utility-scale PV projects today," Solarbuzz said in July.
Weekly Newsletter
Get building science and energy efficiency advice, plus special offers, in your inbox.