Solar installer says that the federal tax credit is not needed
Sunnova CEO John Berger says that the solar industry no longer needs the 30% federal Investment Tax Credit in order to grow. Sunnova, a company that arranges and finances residential PV system installation, is a Houston-based company with 300 employees.
In a letter to Republican and Democratic leaders of the Senate Finance Committee and the House Ways and Means Committee, Berger said that the "continued health of the solar industry" did not depend on an extension of the credit, now scheduled to expire for residential projects at the end of next year and drop to 10% for commercial projects, the web site UtilityDive reports.
"If the credit is allowed to step down as planned, the industry will remain more robust in both the long- and short-term," Berger said, adding that the industry has had "ample time" to prepare.
Berger's comments come at a time when the trade group representing the industry, the Solar Energy Industries Association, has mounted a full-court press to keep the solar equipment tax credit on the books.
Passive House Network conference
The North American Passive House Network's third annual conference and expo will take place next June 13 and 14 in New York City. The theme will be building strategies and components needed to make drastic cuts in carbon emissions by mid-century, "the #1 public policy goal of our time."
NAPHN said in a press release that in order to prevent the most damaging effects of global climate change, carbon emissions must be cut by at least 80% by 2050, and that Passivhaus building techniques represent one of the best ways of getting there.
Among the topics that conference sessions will cover are urban, high-density, and high-rise buildings; low-rise strategies for rural areas; the integration of renewable energy systems; and construction with cross-laminated timber components as well as steel and concrete and wood-frame construction. Both affordable and market-rate multifamily projects will be featured.
"Passive House applied to both new construction and retrofits can reduce heating and cooling energy by 90% and overall energy usage by 75%, effectively enabling wide spread application of net zero and energy positive buildings," NAPHN said in a news release.
The organization said it would announce exhibitor information and solicit presentations at a later date. The session will take place at the Metropolitan Pavilion.
Lumber Liquidators to drop some vinyl flooring
Flooring retailer Lumber Liquidators will stop selling vinyl flooring manufactured with recycled plastics.
A chemical reform advocacy group called Safer Chemicals, Healthy Families and the company made the joint announcement in mid-November, according to a report at Plastic News.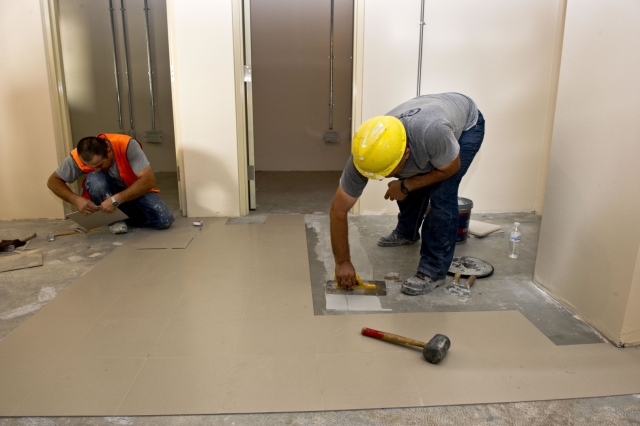 The advocacy group said that the company will adopt new standards barring vinyl flooring suppliers from using reprocessed vinyl in flooring, and limit lead in flooring to less than 100 parts per million. The company previously began requiring suppliers to eliminate orthphthalates in the vinyl flooring they make.
The new standards will be phased in next year.
The concern with recycled vinyl is contamination with lead, cadmium, brominated flame retardants, and phthalates, Plastic News said. These compounds are low or non-detectible in the upper layers of recycled vinyl, but are "absolutely off the charts" in the middle levels, a spokesman said.
Safer Chemicals, Healthy Families said that it would encourage Home Depot and Lowe's to follow suit by keeping recycled vinyl flooring off their shelves.
Lumber Liquidators is trying to win back public confidence after damaging news reports about its operations. The company was recently fined $13 million for illegal wood imports and was accused in a 60 Minutes broadcast of selling Chinese-made laminate flooring containing 20 times the formaldehyde allowed by California safety standards.
More fresh air boosts productivity
A recent double-blind study found that stale air reduces the cognitive function of office workers by half. Now researcher say they can put a dollar value on the benefits of increased ventilation.
A research paper published in a special issue of the International Journal of Environmental Research and Public Health says that doubling the standard ventilation rate in a typical office building increases productivity of office workers by 8%, the equivalent of $6,500 per year. The energy cost for providing more fresh air is between $14 and $40 per person, according to a summary of the report.
The study was conducted by the Harvard T.H. Chan School of Public Health's Center for Health and the Global Environment, SUNY Upstate Medical, Syracuse University, and Carrier. It was supported by United Technologies Corporation, a manufacturer of heating, ventilating, and AC equipment.
Researchers estimated energy consumption and costs for office buildings in seven U.S. cities using three rates of ventilation: standard practice (20 cubic feet per minute per person), a 30% enhanced rate, and 40 cfm/person. They then paired the results of earlier work on cognitive function and ventilation and labor statistics to estimate the economic benefit of increased air flow.
"Results: Doubling the ventilation rate from the American Society of Heating, Refrigeration and Air Conditioning Engineers minimum cost less than $40 per person per year in all climate zones investigated," says the report's abstract.
At the highest ventilation rate, adding an energy-recovery ventilator essentially canceled out the environmental impact of increasing ventilation (bringing it down to the equivalent of 0.03 more cars per building), but resulted in an 8% boost of productivity, along with reduced absenteeism and better health for office workers.