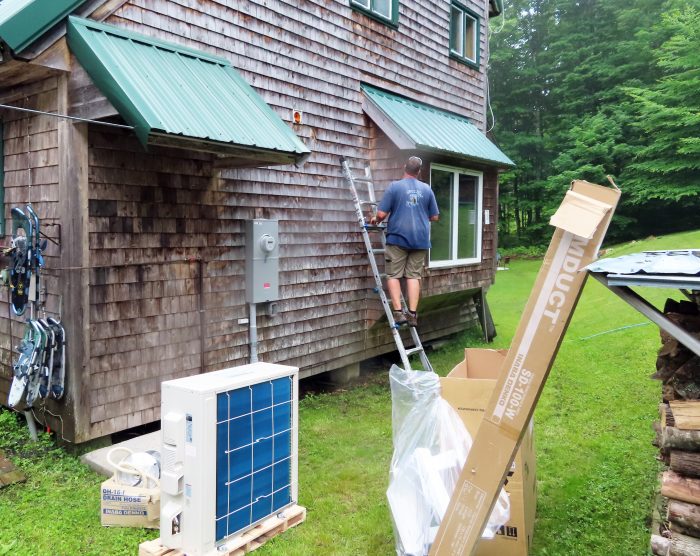 In a 2009 article titled "Heating a Tight, Well-Insulated House," I advised builders to consider installing ductless minisplit heat pumps. At the time, these appliances were still relatively unknown in the U.S., so I provided an explanation: "A ductless minisplit is a type of air-source heat pump, so it can be used for heating as well as cooling. … These units can now be used for heating in very cold climates—even in Vermont, where winter temperatures reach -20°F."
Since then, the use of ductless minisplits has exploded in this country. But the boom is just beginning: in North America, the minisplit industry has plenty of room for expansion.
Are you ready to install a cold-climate heat pump?
Over a year ago, my wife and I decided to install a ductless minisplit on our living room wall. (We had recently hooked up our formerly off-grid house to the local electric utility, a move that permitted us to consider using electricity as a space heating fuel.)
Since we've heated our house with a wood stove for decades, we're used to point-source heat, and we're comfortable with the fact that our bedrooms aren't quite as warm as our living room. We haven't given up on wood heat, but we needed a better backup heating system for the days when we might be traveling during the winter. Until recently, our backup heat source for periods of winter vacancy was a propane space heater. But our old Empire heater is somewhat unreliable—gusty winds have been known to extinguish its pilot light—and we decided that a ductless minisplit would be a more dependable method of keeping our pipes from freezing.
What brand should you choose?
Mitsubishi and Fujitsu were the first two minisplit brands to establish good reputations…
Weekly Newsletter
Get building science and energy efficiency advice, plus special offers, in your inbox.
This article is only available to GBA Prime Members
Sign up for a free trial and get instant access to this article as well as GBA's complete library of premium articles and construction details.
Start Free Trial
Already a member? Log in