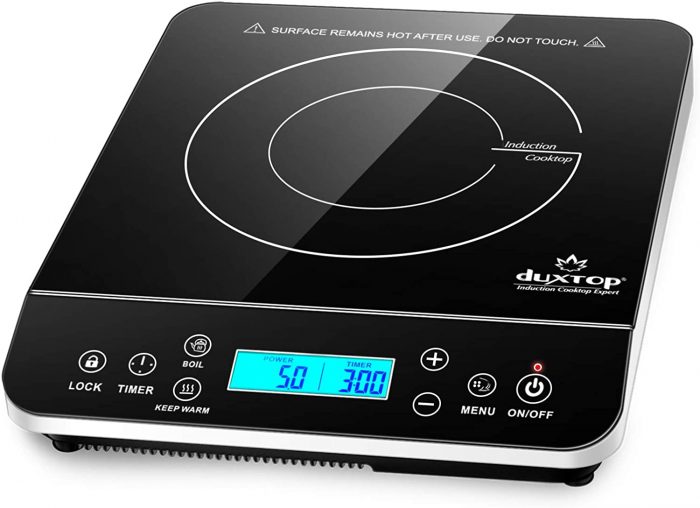 You know the drill: We need to wean ourselves from our fossil-fuel addiction, so it's time to electrify everything. If you want an all-electric kitchen, you're going to have to give up your gas-fired range.
I've used a propane range for decades, and I'm used to cooking with gas. Gas burners are intuitive to use and beloved by many cooks. On the other hand, few cooks like electric-resistance cooktops. If you adjust the burner on a conventional electric cooktop, the response is quite slow—so a cook with an electric-resistance stove needs to be skilled to avoid burning anything in a sauté pan. (In this way, a conventional electric cooktop resembles a wood-fired range—although it's much easier to slide a pan away from the hot spot on a wood range than on an electric cooktop.)
Conventional electric-resistance ranges are a pain to cook on. But there is a better way to cook with electricity: namely, with an induction cooktop.
Inducing a current in your pot
Induction cooktops are electric appliances that don't rely on an electric-resistance heating element. Instead, they use an electromagnetic coil under a glass cooktop to create heat in a ferrous pot or pan. Only the pan gets hot; the glass stovetop stays relatively cool.
These appliances require the use of pots and pans that contain enough iron to attract a magnet—for example, those made of plain steel, cast iron (including enameled cast iron), or the type of stainless steel that attracts a magnet. Induction cooktops won't work with pots or pans made of copper, aluminum, or the type of stainless steel that doesn't attract a magnet.
Stainless steels alloys usually contain 16% to 20% chromium. If stainless steel also includes nickel (typically 8% to 14% nickel),…
Weekly Newsletter
Get building science and energy efficiency advice, plus special offers, in your inbox.
This article is only available to GBA Prime Members
Sign up for a free trial and get instant access to this article as well as GBA's complete library of premium articles and construction details.
Start Free Trial
Already a member? Log in