This episode of the BS* + Beer show features Cheryl Cieko and Bill Robinson explaining why mold in our buildings is a serious problem, the root causes for its growth, and how design-related mistakes and poor construction practices factor into the issue. We hear about the many and varied health implications of mold, how to control conditions to prevent it, and the ways in which climate factors in. The takeaway: mold is more pervasive than you might think.
Enjoy the show!
Announcement 
Our next show will be on Thursday, July 1, from 6 to 7:30 p.m. EST. Stay tuned for details.
BS* + Beer Book Club
Because the hosts of the BS* + Beer Show all love to read, we thought we would celebrate the authors in our industry by adding a book club to the show every few months. We'll announce the book, give you a few months to get it and read it, and conclude with a BS* + Beer Show episode where we will invite the author to join us, present, and take questions.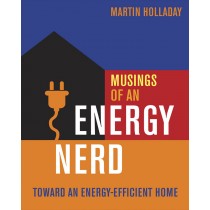 We have selected our fourth book: Musings of an Energy Nerd: Toward an Energy-Efficient Home by Martin Holladay, which can be purchased at the Taunton Store.
We hope you will pick up a copy and join the discussion on July 8, 2021.
________________________________________________________________________
Kiley Jacques is senior editor at Green Building Advisor. She can be reached at [email protected]. Photo by Daniel S. Morrion; mold photo Dan Sahli.
Weekly Newsletter
Get building science and energy efficiency advice, plus special offers, in your inbox.