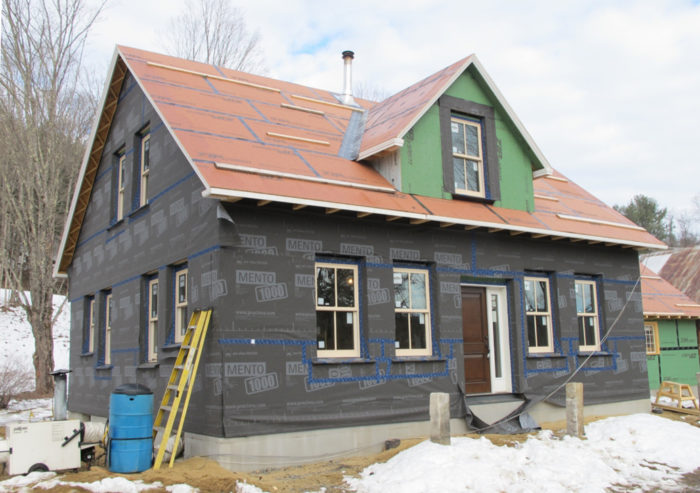 Our panelists on last week's *building science show were builders Jake Bruton and Ben Bogie who have over a half-century of combined experience choosing and using water-resistive barriers (WRBs) for the high-performance homes they build in Columbia, MO and Portland, ME, respectively. Before we opened the episode to a free-flowing Q&A and conversation full of real-world insights from our panelists, I gave a short presentation to establish the basics of WRBs.
Based on the articles I researched and wrote last year, I discussed the role many of today's WRBs can play in our wall assemblies, which often is more than water management and may include acting as a big part of the home's air barrier and helping to create a smart vapor profile for a wall. If you want to dive deeper into the fundamentals of WRBs, you can check out these articles:
Enjoy the show!
The next show is Thursday, June 4, from 6 to 7:30 pm: How to Build a Pretty Good House. Our panelists are builder Dan Kolbert, who recently published his article "A Case for Double-Stud Walls," here on GBA, architect Jeff Adams—Jeff's personal home was published on GBA last year—and Allison Bailes, who needs no introduction on GBA. Use this link to register for The BS* + Beer Show.
---
Brian Pontolilo is a former editor at Fine Homebuilding magazine and Green Building Advisor.
Weekly Newsletter
Get building science and energy efficiency advice, plus special offers, in your inbox.