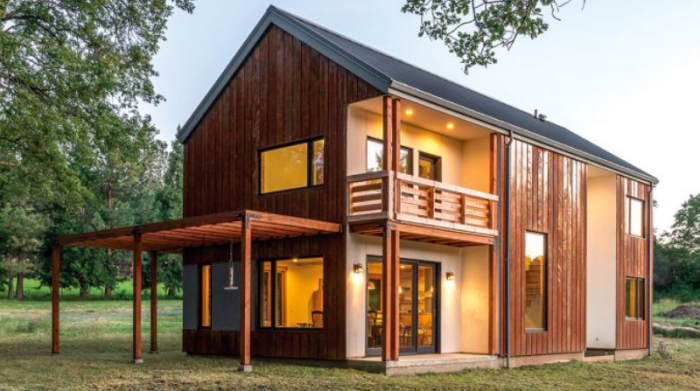 This episode of the BS* + Beer show is the presentation that Michael Maines and Robert Swinburne gave at the 2020 Fine Homebuilding Summit: "Designing a High-Performance House With the Pretty Good House Approach." Conventional construction is complicated enough; when you build high-performance homes, mistakes can be disastrous, as these projects often include unfamiliar components and assemblies, and low heating loads provide little energy for drying. Residential designer Michael Maines shows how he uses the Pretty Good House approach to think through every detail so there are no surprises once construction starts. Architect Robert Swinburne will share a project he designed that exemplifies Pretty Good House principles. Warning: if you enjoy the excitement of figuring things out on the fly and putting out fires when problems occur, you may find that running well-planned projects is boring in comparison.
Enjoy the show!
Join us on Thursday, January 7, from 6 to 7:30 p.m. EST when the team behind Burh Becc at Beacon Springs Farm, the world's second Living Building Challenge−certified home, gives us an in-depth look at the complex project. A study in regenerative design, Burh Becc was built with multiple generations and future iterations in mind. It took 3-1/2 years to design, 18 months to build, and a year of performance auditing before earning LBC certification. We will hear about what that certification entails and the ways in which the team innovated to meet its stringent requirements.
Speaker bios
Michael Klement is the principal of Architectural Resource, LLC a full-service, award-winning, architectural design firm specializing exclusively in fine residential design of new homes, cottages, additions, remodels, and renovations with an emphasis on smart, sustainable design. Their expertise ranges from historically sensitive, to hyper-contemporary, to deep Green, to Net Zero Energy and everything in between. They are responsible for Michigan's first LEED Platinum whole-house remodel, her first PHIUS+2015 Pre-Certified Passive House, as well as the world's second fully certified Living Building Challenge residence. Since the firm's inception in 1991, creating beautiful, healthy, energy-efficient homes has been a fundamental aspect of their core mission. 
Amanda Webb is a registered architect and sustainability consultant. She has built her career around building and development practices that save resources, reduce operations costs, and increase occupant well-being that result in healthy internal environments and the preservation of external environments. These practices extend far beyond design and lead to deep collaboration with clients and stakeholders to set firm and strategic goals, meeting those goals, and exceeding expectations. Her commitment is to ensure successful project delivery, to drive key strategic initiatives and operational efficiencies, and to provide guidance and leadership to team members across all disciplines.
Bob Burnside founded Fireside Home Construction in 1996 and has been building custom homes and doing remodeling work ever since. Bob holds a Bachelor of Science degree in marketing from Indiana University, as well as an MBA from the University of Phoenix. Green building has been a forte of the company since day one, and they are proud to have been named one of the top three builders in the country by Custom Home magazine. They built the first LEED Platinum house in Michigan and were involved in the certification of the world's second Living Building Challenge residential project.
Weekly Newsletter
Get building science and energy efficiency advice, plus special offers, in your inbox.