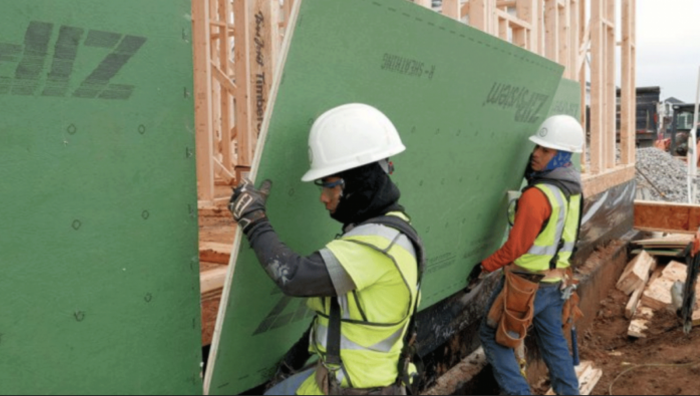 This episode of the BS* + Beer show—with surprise guest Jake Bruton—tackles the topic of sheet goods as air barriers. The consensus is that, yes, sheet goods can make good air barriers, although there are many different approaches, and some are more reliable than others. The conversation covers how best to measure cubic footage, the origin of ACH50 as a standard measurement for air leakage (and whether or not using it is a logical approach), how to detail transitions and penetrations, selecting and air-sealing windows and doors, and much more.
Enjoy the show!
Join us on October 7 from 6 to 7:30 p.m. ET for a conversation around the topic "Photovoltaics: Harnessing Solar Energy Effectively." Solar system designer Will Field from Revision Energy, Sam Brown, executive director of Clean Energy New Hampshire, and Joseph Berry of National Renewable Energy Laboratory will be our guest experts.
Use this link to register for The BS* + Beer Show
Bios
Will Field grew up in Freeport, Maine, and graduated from Bates College with a degree in U.S. history. Will started in the renewable energy field as a solar installer and project manager before joining ReVision Energy as a system design specialist in 2017. Will enjoys the meaningful work of helping homeowners design and achieve their energy-transition goals, while working with a team of like-minded employee-owners in a challenging and often-shifting clean tech landscape. Outside of his work, Will focuses his passion, time, and energy toward the attempted mastery of stringed instruments, learning the craft of fine woodworking, reading nonfiction, running in the woods, and skiing. He lives with his partner Alison and adopted lab-mix Chip in Belfast, ME. 
Sam Brown leads Clean Energy New Hampshire in its effort to create a cleaner, more affordable, and more resilient energy system in the Granite State. Sam grew up in the Lakes Region of New Hampshire. Prior to joining Clean Energy New Hampshire in 2021, he was a podcast host and radio journalist for nearly 10 years, during which time he wrote stories about New England energy issues; he won several regional and national awards for that work. Sam is also a bike mechanic, a Spanish speaker, and a father of two. He graduated with a B.A. from Bates College in politics and spanish in 2009.
Joseph Berry a Senior Research Fellow at the National Renewable Energy Laboratory working on halide perovskite solar cells. He has experience across multiple photovoltaic technologies as well as doing work in other energy technologies (e.g., light emitting diodes). His efforts at NREL emphasize relating basic interfacial properties to relevant device level behaviors in traditional and novel semiconductor heterostructures including oxides, organics and most recently hybrid semiconductors. He is also a principal investigator on the NREL lead Department of Energy, Solar Energy Technology Offices "De-risking Halide Perovskite Solar Cells" program as well as being the director of the US-Manufacturing of Advanced Perovskites (US-MAP) Consortium and a Fellow at RASEI a joint energy institute between the University Colorado Boulder and NREL.
_______________________________________________________________________
Kiley Jacques is senior editor at Green Building Advisor. She can be reached at [email protected]. Photo credit: Tim Furlong Jr.

Weekly Newsletter
Get building science and energy efficiency advice, plus special offers, in your inbox.