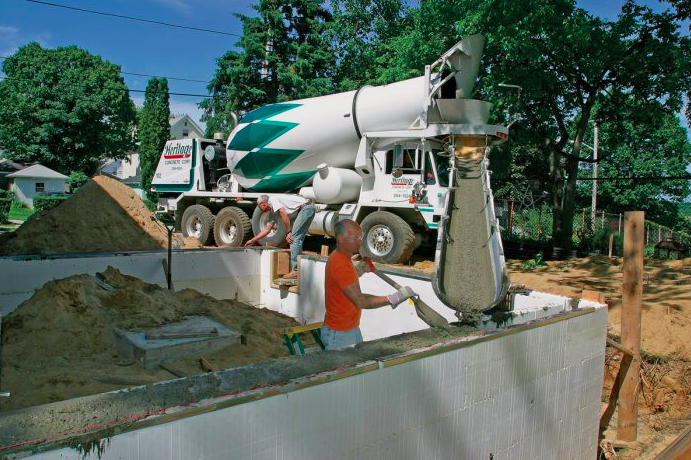 This episode of the BS* + Beer show features Trevor Acorn, Helen Watts, and Christopher Genest discussing the science of concrete. Trevor gives a brief history of the material and an introduction to its chemical makeup. He talks about concrete mix proportioning, the importance of durability over strength, and the holy grail of low permeability. Helen gets into a bit on testing, reinforcement specifics, and persistent problems she has seen over the years. Chris introduces us to his company's Comfort Block, explaining its properties and evolution, which was influenced by German products. Together they give a well-rounded overview of this highly complex subject. 
Enjoy the show!
Join us on Thursday, May 20, from 6 to 7:30 p.m. EST when Doug Horgan, Bob Kovacs, and Rick Thomas will take a look at some of the ways the commercial construction industry might influence the residential building sector. As Mike Maines puts it: "To the casual observer, commercial construction projects probably look a lot like residential construction projects: big equipment, lots of dust, noise, and tradespeople—and eventually a building emerges. But commercial construction projects are often much larger and more complicated than residential projects, with different priorities and stakeholders involved. What lessons can residential designers, builders, and clients learn from commercial construction? What can commercial construction teams learn from the residential world?" These are a few of the many questions our guests intend to address. 
Guest bios
Doug Horgan is vice president of Best Practices at BOWA, the Washington DC area's premier custom and remodeling builder. In this training, quality monitoring, and troubleshooting role, Doug's goal is to reduce construction defects through knowledge sharing. Doug's 30 years of experience in the fields of carpentry, warranty-troubleshooting, and instruction, along with thousands of photos taken along the way, are the foundation for visually rich presentations on how to build well and avoid construction problems. Doug is a frequent contributor to the "Journal of Light Construction," "ProTradeCraft," "Fine Homebuilding," "Remodeling," and "Professional Remodeler," and he has presented at Remodeling, JLC Live, NESEA Building Energy, the National Home Performance conference, and local events. His credentials include BPI Building Analyst and LEED AP – Homes. 
Bob Kovacs is a senior pre-construction executive with Gilbane Building Company in Atlanta. During his 30-year career, he has worked both in the field and in the office on residential and commercial construction projects ranging from $5000 bathroom remodels to $4 billion airport expansions. He currently oversees the pre-construction activities for a $300 million division of a $6 billion per year commercial construction firm. Bob has been heavily involved in trying to address the skilled trade shortage, including teaching residential and commercial construction courses at a local technical college, judging the TeamWorks competition for SkillsUSA at both the state and national levels, and serving on the industry advisory board for the construction program at the high school in his hometown. He has written numerous articles for the Journal of Light Construction, has presented at JLC Live, and has been a LEED AP since 2003.
Rick Thomas is a field supervisor with Construction One, a commercial builder based in Columbus, Ohio. Previously, Rick owned and operated Overbuilders, a construction company based in Littleton, CO, for 24 years. Rick is based in Littleton.
Use this link to register for The BS* + Beer Show  
BS* + Beer Book Club
Because the hosts of the BS* + Beer Show all love to read, we thought we would celebrate the authors in our industry by adding a book club to the show every few months. We'll announce the book, give you a few months to get it and read it, and conclude with a BS* + Beer Show episode where we will invite the author to join us, present, and take questions.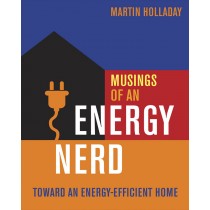 We have selected our fourth book: Musings of an Energy Nerd: Toward an Energy-Efficient Home by Martin Holladay, which can be purchased at the Taunton Store.
We hope you will pick up a copy and join the discussion on July 8, 2021.
________________________________________________________________________
Kiley Jacques is senior editor at Green Building Advisor. She can be reached at [email protected]. Photo by Roe A. Osborn.
Weekly Newsletter
Get building science and energy efficiency advice, plus special offers, in your inbox.