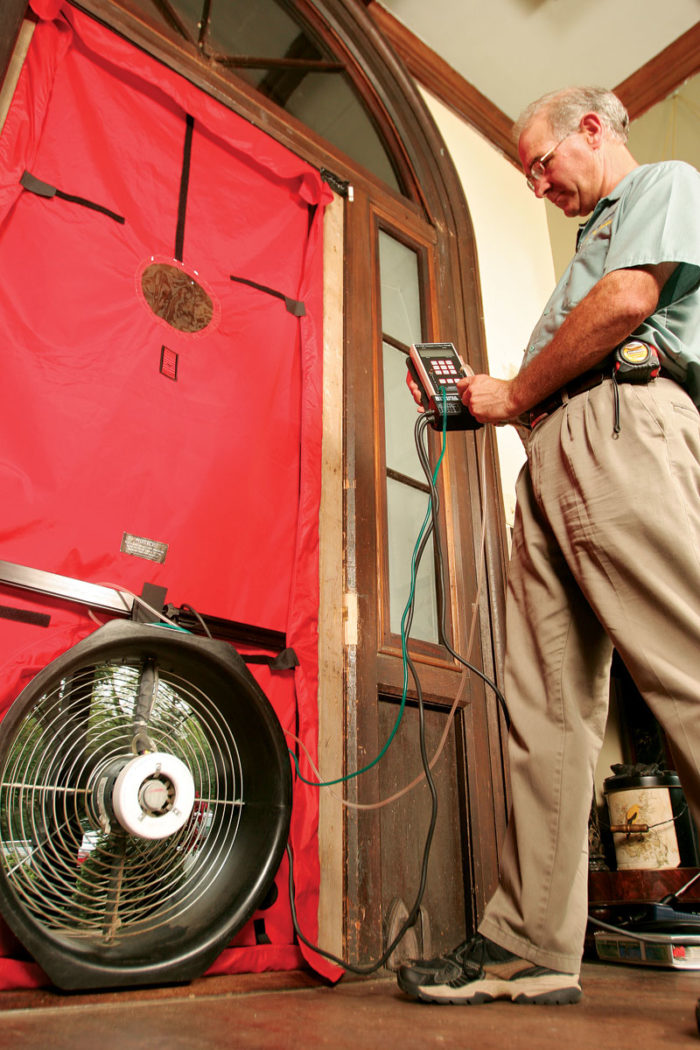 What began as an attempt to track down the source of air leaks in his one-year-old home has [no-glossary]led[/no-glossary] Kevin Hilton to a deeper mystery — a natural gas odor that is apparent only when energy auditors are running a blower-door test.
As Hilton explains in a Q&A post at GreenBuildingAdvisor, the source of the gas leak has been impossible to track down so far.
"During the blower door test run at 50 Pa, I began smelling natural gas," Hilton writes. "The test was immediately stopped and the smell dissipated. The natural gas hand-held detectors were unsuccessful in detecting a leak with the blower door turned off. The operators then turned the blower door back to 25 Pa, and behind one of the walls the detectors isolated the area of the leak.
"The problem, however, is that there are no gas lines located behind this particular wall where the leak was detected."
The plumber who installed the gas lines said he couldn't detect any leaks with his equipment.
"What do I do now?" Hilton asks. "It seems like the natural gas leak is only detectable with the blower door in place and operating. I am concerned since based on the results of the audit I believe I am going to spray foam the attic and turn it into a conditioned space. I don't want to create a closed envelope with combustion hazard."
This puzzle is the topic of this week's Q&A Spotlight.
Test the gas lines
David Meiland suggests going directly to a gas-line test rather than spending any more time doing spot checks around gas-burning appliances with a gas sniffer.
His two-pronged plan of attack starts with disconnecting all of the…
Weekly Newsletter
Get building science and energy efficiency advice, plus special offers, in your inbox.
This article is only available to GBA Prime Members
Sign up for a free trial and get instant access to this article as well as GBA's complete library of premium articles and construction details.
Start Free Trial
Already a member? Log in