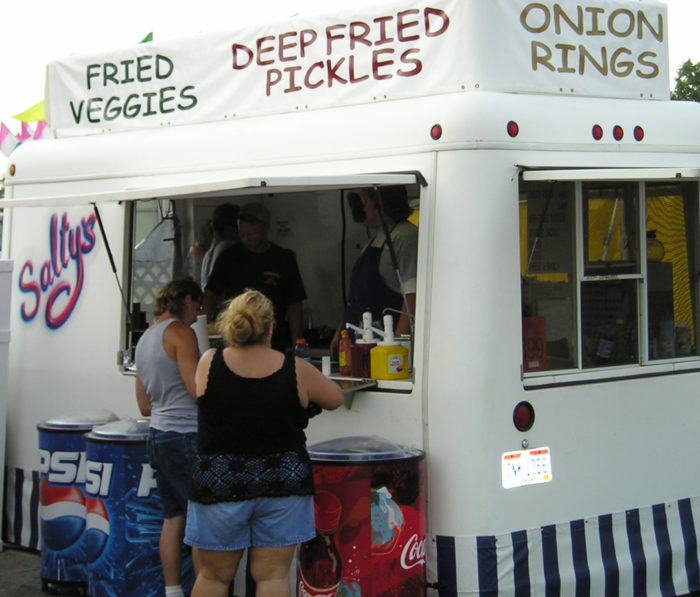 Positive feedback loops that reinforce global warming are scary. Here's an example of such a feedback loop: warmer temperatures melt Arctic sea ice earlier in the spring and reduce the size of the summer ice pack. Since the dark ocean has less reflectance than ice, a smaller ice pack means that more solar radiation is absorbed by the ocean every summer, further warming the planet.
Another worrisome positive feedback loop arises when warming temperatures melt long-frozen permafrost. The melting permafrost releases methane gas bubbles that have been captive for thousands of years. The release of methane, a powerful greenhouse gas, warms the planet further.
Now researchers are focusing on another feedback loop affecting the global climate: obesity. Here's how the loop works: when people walk less and drive more, they gain weight. Once they've gained weight, they are even less inclined to walk. (Heavier people are more likely to drive and less likely to walk than people who aren't overweight.) Once this positive feedback loop starts, the number of miles driven continues to increase — and so does the amount of carbon dioxide released into the atmosphere.
The issue is discussed in a paper by Phil Edwards and Ian Roberts, two researchers from the Department of Epidemiology and Population Health at the London School of Hygiene and Tropical Medicine. Their paper, "Population Adiposity and Climate Change", was published in The International Journal of Epidemiology. "When it comes to food consumption, moving about in a heavy body is like driving around in a gas guzzler," Edwards and Roberts wrote. "The heavier our bodies become the harder and more unpleasant it is to move about in them and the more dependent we become on our cars."
Why obesity contributes to global climate change
It turns out that the driving-versus-walking…
Weekly Newsletter
Get building science and energy efficiency advice, plus special offers, in your inbox.
This article is only available to GBA Prime Members
Sign up for a free trial and get instant access to this article as well as GBA's complete library of premium articles and construction details.
Start Free Trial
Already a member? Log in