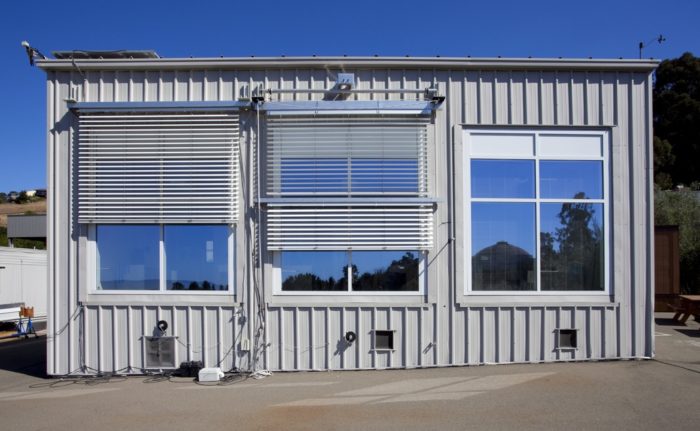 The Department of Energy, through its Building America research program, has struck partnerships with hundreds of housing industry specialists to explore the best ways to achieve energy efficiency in a home.
So far, 41,556 Building America projects have been completed or are under construction across the U.S., each providing data on construction techniques, materials selection, climate, site selection, and other technical details that can be used to help refine guidelines for building energy efficient homes at reasonable prices. (Click here for basic information about each project, and links to sites offering more-detailed information.)
Another DOE initiative that recently got underway – the Net-Zero Energy Buildings National User Facility – will be built and operated by Lawrence Berkeley National Laboratory on a $15.9 million stimulus-funded budget. This is an especially bright spot among the DOE's 2009 energy efficiency research programs because it focuses so tightly on energy efficient construction; involves collaboration with designers, construction specialists, academics, manufacturers, and building owners and operators; and will attempt to tap Silicon Valley's expertise and entrepreneurial interest in "Greentech" innovation. The aim will be to develop or further refine techniques, systems, and materials with an eye to reducing costs.
Berkeley Lab will assimilate data from a series of test-beds in new and existing buildings that will allow researchers to switch out various systems – from windows to lighting to HVAC components – and moderate and measure their performance in a variety of settings. A key aspect of the research also will be to refine the hardware and software needed to measure performance and then introduce similar refinements to modeling software for designers.
The Berkeley Lab team includes 21 industry partners, three utilities, eight universities, a nonprofit, and three public agencies, all of whom indicated their support and interest in using the facility. Major partners include the University of California, Berkeley, MIT, Carnegie Mellon, HOK, Flack + Kurtz, Philips Research, Johnson Controls, Lutron, Siemens, the California Energy Commission, and the U.S. General Services Administration, the lab said.
Weekly Newsletter
Get building science and energy efficiency advice, plus special offers, in your inbox.