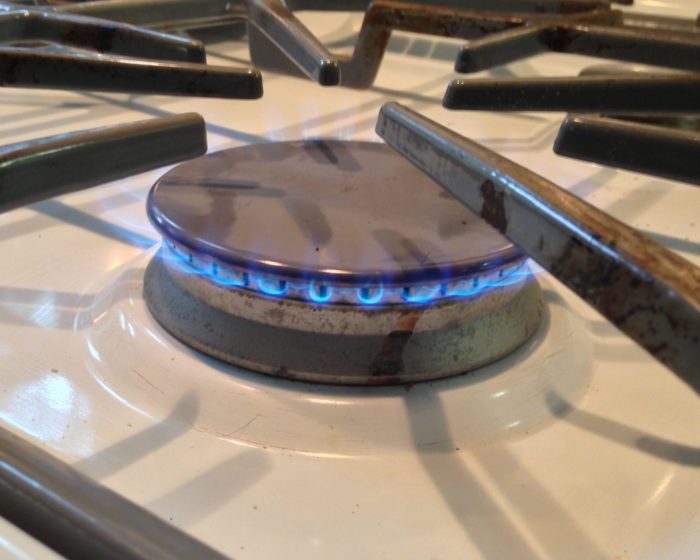 Cooking with gas lowers indoor air quality and raises a variety of health concerns, researchers at the Lawrence Berkeley National Laboratory report.
Scientists found indoor pollution levels in many homes exceeded legal outdoor limits. In an article posted at Indoor Environment Connections, Dr. Brett Singer said, "If these were conditions that were outdoors, the Environmental Protection Agency would be cracking down. But since it's in people's homes, there's no regulation requiring anyone to fix it.
"Reducing people's exposure to pollutants from gas stoves should be a public health priority," Singer added.
Researchers estimated that 60% of California homes where a gas stove was used for cooking at least once a week had indoor pollutant levels exceeding legal outdoor limits. The finding means that millions of people are subjected to levels of nitrogen dioxide, formaldehyde, and carbon monoxide in excess of current standards.
Performance of range hoods varied
Previously, Indoor Environment Connections said, researchers found range hoods varied widely in how effectively they remove pollutants. That study focused on seven models ranging in price from $40 to $650, with the "capture efficiency" of the units measured at less than 15% to more than 98%.
The hoods typically did a better job of capturing pollutants from the back burners than from the front of the stove. Hoods with grease screens and metal-covered bottoms didn't do as well as those with open designs.
One hood was able to capture more than 80% of the pollutants from the front burners, but it was too loud to allow for normal conversation. That suggested to Singer that manufacturers could do better in their designs.
For more information on this topic, see Pollution in the Home: Kitchens Can Produce Hazardous Levels of Indoor Pollutants. Brett Singer's full report is posted online: A Method to Estimate the Chronic Health Impact of Air Pollutants in U.S. Residences.
In a related project, Berkeley Lab researchers concluded the health consequences of poor indoor air quality "are as significant as those from all traffic accidents or infectious diseases in the United States." Cooking was said to be a major contributor to the problem, not only because of the gas burners but also because of pollutants given off as foods are cooked.
Weekly Newsletter
Get building science and energy efficiency advice, plus special offers, in your inbox.