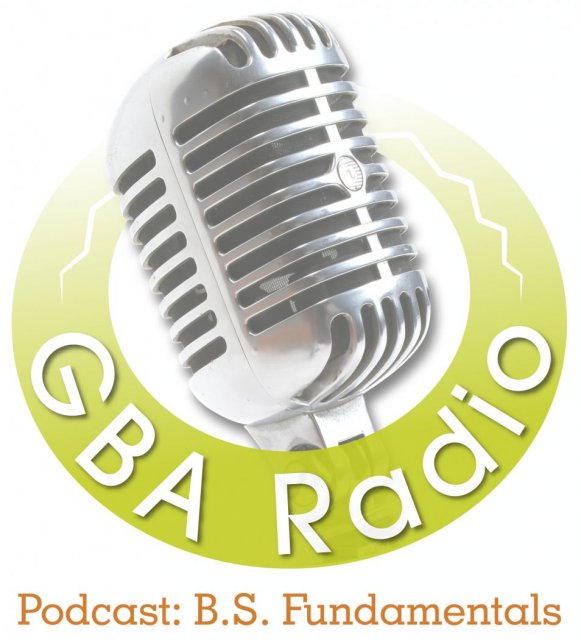 In our last episode, Dr. John talked about How Heat Moves Through Homes
and why radiant barriers work better in outer space than on earth.
In this episode, Dr. John talks about the history of insulation, how different materials work, and where they make sense.
TRANSCRIPT
The history of insulation comes about because of the history of structural engineering. Now, I'm a recovering structural engineer, which is probably why I like to think of it that way.
But in the old days, when we didn't have good structural engineers, to be able to build a building you had to use a lot of material—and it had to be solid. You couldn't put a lot of windows in there, and it needed to be pretty thick. So, you got decent R-value, just because…yeah, you used a lot. As we got smarter structural engineers, they were able to thin the layer of material down, until the point where a concrete wall 4 inches thick of 3000-psi concrete—you could build a 10-story building with that. But what's the R-value of 4 inches of concrete? Bupkus. And then we go one step further: We were able to concentrate that 4 inches of concrete into a steel column every 20 feet. If you look at the R-value of concrete, it's 0.07 per inch, so 4 inches of it gives you a quarter of an R. Woo!
Logs and adobe have pretty good R-value
But if you have a chunk of steel…let's say you have a 1-inch steel flange on your I-beam; the R-value is about 0.004. When you start saying point zero anything in R-values, you know you're a loser. So, none of these materials actually has a hope of working. It's only when you get up into this range—you know, that 10-inch-thick log cabin with 12-inch-diameter logs—R-10. That's not that bad. It actually meets the comfort requirements [and] avoids surface condensation. People say, "Oh, you can't live in a log cabin. That's got no R-value." Well, that's three times better than your standard curtain wall, and it doesn't have any solar gain problems.
But we've gotten so brainwashed by the propaganda that insulation is something you buy in a bag from the Home Despot, that we forgot 10 inches of wood or 12 inches of adobe—not a bad product actually, because it's continuous and it's solid. That's why it works. This wall—pretty crappy R-value, having that much rock. But this wall, made out of aluminum, which has an R-value of 0.001 per inch, well, is it any surprise that we have problems with thermal performance in these buildings? Or that the energy consumption numbers don't go down?
Insulation affects our fashion choices, too
Now, what we obviously need—we're coming to crunch time, the oil price before this session was at $133.69 a barrel—we're going to need more in-flow control. People are going to want to do something smarter about insulation. (They're also going to want to change these unbelievably stupid bulbs, but I'm sure they'll get around to that shortly.) There are also more environmental concerns, climate change, more demanding comfort standards. People used to put up with cold places in the winter and hot places in the summer. And we've gotten spoiled into saying, "No, I want a more comfortable environment." So, the temperature ranges that are tolerable have narrowed quite considerably. In fact, the Europeans make quite a bit of fun of the North Americans on that basis. They're saying, "What the big deal? Why don't you just wear short-sleeve shirts in the summer and wear a cardigan in the winter?" We actually do the opposite. I don't know about you, but in my office I actually have to wear thin shirts in the wintertime, because otherwise I sweat. And in the summertime I have to take a fleece to school, because if I wear my shorts and a T-shirt, well, I'll freeze to death in my air-conditioned office. So, we actually flip it around completely. That might come to an end soon.
Another thing people don't realize is that when we used to have condensation on our steel single-glazed windows, it dripped onto brick—and so, big whoop. Now, when we have condensation, it drips onto paper-faced gypsum, and we have mold. Mold kills babies. And so people pull the fire alarm and run screaming from the building because they have mold on their drywall. That's changed owners' concerns about condensation. It used to be, "Ah, suck it up." Now it's like, "Uh-oh, this is a problem." Right or wrong, that's how they're reacting.
Fiberglass and insulation from the future
So, let's look at some of the insulation materials we have to help us control heat flow. First of all, accept that density of the insulation material matters; moisture content, airspace content, temperature difference—all these things matter. The combination of the insulation and the air in it is actually what gives us the R-value. Still air is about R-6 per inch. The trick is how do I keep the air still? Fiberglass is a triumph because think of what they've done. They've taken a material…glass is a horrible insulator. But if you make it really fluffy so it's not actually glass anymore, it's just the thing that stops air from convecting, you actually get decent R-values out of it—R-3.5 per inch, R-4 per inch —even though still air is R-6… eh, fiberglass isn't perfect. The only way to improve that R-value of R-6 per inch is to use gas fills, like HCFCs and pentenes, and in the good old days, CFCs, Freon, and so on. That would give us slightly higher R-values.
There are some future products I'll talk about…. Vacuum panels: This is a product from Germany—Porextherm, I think it's called—two layers of 3/8-inch polystyrene on either side of a vacuum panel. So, it basically makes a Thermos. And you get about R-20 to -30 per inch, depending on the product. Not bad. Now, it costs you per R-value about 10 to 50 times more than using spray polyurethane foam insulation. But at least you could do it. If you really had Frank Gehry's budget, you could spend it all on ridiculous insulation. Not all of us have that option. Nanogels and aerogels are also products that are commercially available now at horrific prices that will get you R-12 to -20 per inch. So, we can do it, but it's unlikely we're going to do it.
The applications of these things are quite interesting, actually. You want to ship some frozen seafood from Singapore to London, and it's a 14-hour flight. The normal way was to put a refrigeration unit in a container, put the fish in there, and send it to London. But that refrigeration unit weighs 1,000 pounds. Flying 1,000 pounds from Singapore to London costs $10,000. So, instead what you do is use 100 pounds of superinsulation, throw 20 pounds of dry ice into a 40-foot container, and you fly it to London and save yourself 900 pounds in shipping and 9,000 dollars in cost on the first flight. So, those guys really care about volume-constrained insulation products. In buildings, you just make your walls thicker. Get over it. People like deep windowsills; they like that happy, comfortable feeling.
How much insulation is enough?
Inside most of our insulations we have conduction, convection and radiation going on. Ideally, if we have closed cell foam insulation—actually, most open cell as well—we have suppressed all convection; no air movement goes through it. That's one reason why all foam insulation gets higher R-value; it's pretty easy. But we do still have to deal with conduction and radiation. At very low densities, you can't get good R-value. Because there's so little stuff there, you get lots of radiation, and convection loops start forming. As you add more fibers, more blockers to air flow and radiation, the density of the material goes up. Most fiberglass insulations are in the 0.7 to 1.1 pound a cubic foot range, and that's an economic optimum. But you can get higher-density fiberglass; rockwool is typically a higher-density product, and with that you can get R-4.1, 4.2, 4.3 per inch.
So, how much insulation does it take to get to R-20? R-20 is kind of a touchstone. Four inches of extruded polystyrene—the blue stuff, pink, the color doesn't affect heat transfer much—4 inches will do it, no matter what the product. Bad insulation, about 6 inches. Sawdust, about 8 inches. Sawdust used to be a pretty popular insulation product, but it no longer had a standard because nobody was actually producing it on purpose. And if it doesn't have a standard, it can't be accepted into a code, and therefore, it pretty quickly fell out of use. So in the '50s and '60s, people stopped using sawdust, even though 8 inches will get you about R-8; it's a pretty good system. But since no one is making money on it, of course we can't buy it anymore. Softwood, you'd need about 18 inches or so to get to R-20. It's pretty hard these days to get buildings made out of 18 inches of solid wood, so that's not a popular solution. Adobe, 2 feet. There are a lot of older buildings in Santa Fe, New Mexico, which have walls that are this thick of adobe, and they are getting about R-20. And they perform really well.
Dirt is not a great insulation
Then we have the loose dry sand, which I include in this plot to remind people that green roofs—where they put the goats on them—you don't get any insulation value out of the dirt. If dirt were good insulation, they would probably sell dirt in the insulation aisle at the Home Depot. But they don't. They sell it in the gardening section, because the R-value of dirt really sucks. This is about the best I could get: 4 feet of dry sand. If you make it actually potting soil and keep it moist enough to grow plants, you need about 6 feet. So, you wouldn't put the dirt on there for insulation; you'd put the dirt on there to grow plants. That's why you put it there.
Weekly Newsletter
Get building science and energy efficiency advice, plus special offers, in your inbox.