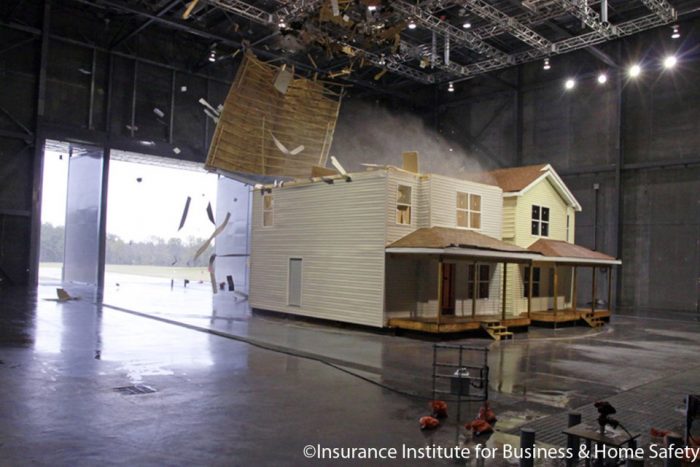 I hear it all the time: "Codes are just bare-minimum standards." I hear it from folks who believe they build better-than-code, but I tend to doubt they realize all of what the I-Codes encompass. Since 2000, when the International Code Council (ICC) merged the separate BOCA, SBCCI, and ICBO building codes into the so-called "I-Codes," these minimum standards now encompass 15 thick volumes of code requirements. Do the people claiming to build beyond code exceed on all of them? Likely not.
Builders who believe they exceed code minimums often do, but in specific (and important) areas like energy efficiency and indoor air quality. While excelling in one area is laudable, minimum standards in all aspects of construction ensure the overall performance of our buildings—including what you, as a builder, may focus on and what you may not.
Codes and resilience
The code-improvement process ensures today's best building practices become tomorrow's code minimums. This ratcheting of building standards through the three-year code cycle results in continually safer, healthier, and more resilient buildings. Unfortunately, the community resilience achieved through the model-code-development process often gets the short shift in discussions of climate adaptation.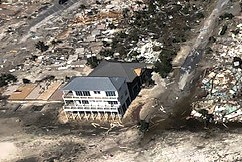 If resilience entails preparing for, absorbing, and bouncing back from adverse events, then it requires both individual and community components. There's not much use in a single house surviving a storm when the infrastructure that supports the unit and the neighborhood surrounding it has collapsed. I am thinking here of the "Sand Palace," that solid concrete home that famously survived Hurricane Michael when it devastated Mexico Beach, Florida, in 2018. Newspaper photos showed this single structure unscathed while everything around it lay in ruins. What good is a house without a neighborhood?
The United States has suffered many disastrous extreme-weather events. Our uniform building codes came about as a response to disasters that affected entire communities, such as the Great Chicago Fire of 1871, the San Francisco earthquake in 1906, and Hurricane Andrew in 1992, which changed Florida building codes and enforcement. Had the homes around Mexico Beach benefited from the minimum construction standards developed after Hurricane Andrew, the Sand Palace would not have withstood the storm alone.
I argue that by ensuring minimum standards in every aspect of construction, from the structure to indoor air quality, the enforcement of building codes delivers broad, community resilience. Beyond the single-family home, community resilience relies on construction standards for neighborhood infrastructure, commercial construction, and community planning. Extreme-weather events will always exist, and in the era of climate change, they may increase significantly. Disasters, on the other hand, can be avoided with building standards codified for local extremes. Consider the San Francisco earthquake that killed over 3000 people and left half the city homeless. Fast forward to more recent events of similar magnitude and building code improvements have resulted in a minimized loss of life and property. Following Florida's improvements to its building codes—spurred by Hurricane Andrew's devastation—major storms, such as Hurricane Charley in 2004, resulted in a 72% reduction in property damage, according to the insurance industry's Institute of Business and Home Safety (IBHS).
A democratic process
I have participated in I-Code and Florida Building Code development for the past six years. I see firsthand how updated climate maps and the forensic review of catastrophic events inform code updates and decisions. On average, 3000 new code changes come with every cycle. Some make building standards more complex and costly; others simplify and save money. The intention is always clarity and improvement. Well-developed and regularly enforced building codes are essential to sustainability and resiliency.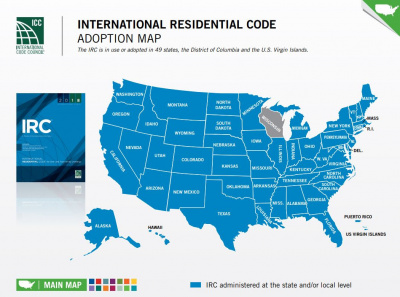 As a democratic, public process, the I-Codes reflect the public's interests. Through the minimum standards normalized by the I-Codes, our industry will achieve the goals of net-zero greenhouse gas emissions by 2050: Facilitate zero-carbon electricity by 2035, reduce water consumption, and resist climate impacts with community-wide improvements that save lives and property.
Evolving minimum-code standards blur the line between green builders and everyday builders. These "bare minimums" incorporate the latest building science, structural engineering, and energy targets. Like federally mandated emissions restrictions on factories and vehicles, the I-Codes represent a powerful tool for shaping a smart response to a changing climate. As a product of our industry influenced by builders like you and me—one that serves public interests—the improving benchmarks set by code minimum standards are a crusade to take pride in, embrace, and celebrate.
________________________________________________________________________
Fernando Pagés Ruiz is a builder and an ICC-certified residential building inspector active in code development.

Weekly Newsletter
Get building science and energy efficiency advice, plus special offers, in your inbox.