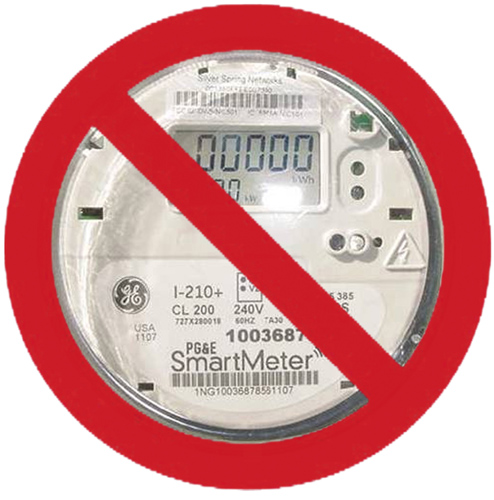 One of the more spirited consumer movements in the energy-management realm has been the stop-smart-meters trend. In fact, there is a nonprofit group called Stop Smart Meters!
Based in California, Stop Smart Meters! is one of more than 50 groups and individuals nationwide advocating against utility-installed, wirelessly connected "smart meters." These citizens have been tirelessly calling into question the accuracy and safety of the devices, and have voiced concerns about their vulnerability to security breaches.
Use of the meters, which are designed to allow utilities to monitor energy usage, manage power allocations, and pinpoint outages in real time, has been promoted by the U.S. Department of Energy as one of the key features of the smart grid. As GBA noted in February of last year, however, some utility customers say their rates have increased dramatically since smart meters were installed in their homes.
Others cite privacy concerns. "Do you value civil liberties and the right to privacy?" asks Stop Smart Meters! on one of its web pages. "When a 'smart' meter is installed, your utility has access to a treasure trove of information about you – when you wake up in the morning, when you go on vacation, what kinds of appliances you are using, etc. They will be able to sell this information to a series of corporations and the government."
Health risks?
Other smart-meter resisters worry that the meters' wireless transmissions can be hazardous to people with electromagnetic sensitivity and/or hacked to reveal details about utility customers' habits and whereabouts.
A recent story posted by SurreyLeader.com, which serves British Columbia, noted that several thousand customers of the approximately 1.8 million served regional utility BC Hydro are resisting smart meter installation, and about 1,000 have called with concerns about exposure to wireless radiation.
The story points out, however, that the smart meters used by BC Hydro send out their data in brief pulses a few times a day, with daily transmission exposure totaling just under a minute at power levels several times lower than that of a cell phone. Nonetheless, whatever the specific concerns of the resisters, BC Hydro has, for the time being, decided to deploy smart meters in areas where customers don't object.
Regulators proceed cautiously
Even if the number of smart-meter objections is relatively small, customer resistance can seriously slow or delay meter rollouts. The Michigan Public Service Commission, for example, announced on January 12 that it is launching an investigation into the deployment of smart meters by regulated utilities, according to the Detroit Free Press.
And on January 9 opponents of smart meters in central Maine appealed to the Maine Supreme Judicial Court in Portland to overturn a Public Utility Commission's decision not to investigate claims that the wireless meters pose health, safety and privacy risks, and are an invasion of privacy, according to a story posted by The Forecaster. The regional utility, Central Maine Power, is scheduled to complete the installation of 620,000 meters throughout the state in the first quarter of this year, the story noted.
A hacker risk?
In the long run, smart-meter security vulnerabilities may end up giving meter opponents a bit more traction than health concerns, a recent MSNBC.com story suggested. The article focuses on the research results of Dario Carluccio and Stephan Brinkhaus, who signed up as customers of a German-based smart-meter firm, Discovergy, and were then able to tap into Discovergy meters' unencrypted transmission data, which allowed them to tell whether homeowners were "home, away or even sleeping, but also what movie they were watching on TV."
The two men presented their findings on December 30 at the Chaos Computing Congress in Berlin, where Discovergy's CEO, Nikolaus Starzacher, came on stage and vowed to resolve the security glitches "as quickly as possible."
Weekly Newsletter
Get building science and energy efficiency advice, plus special offers, in your inbox.