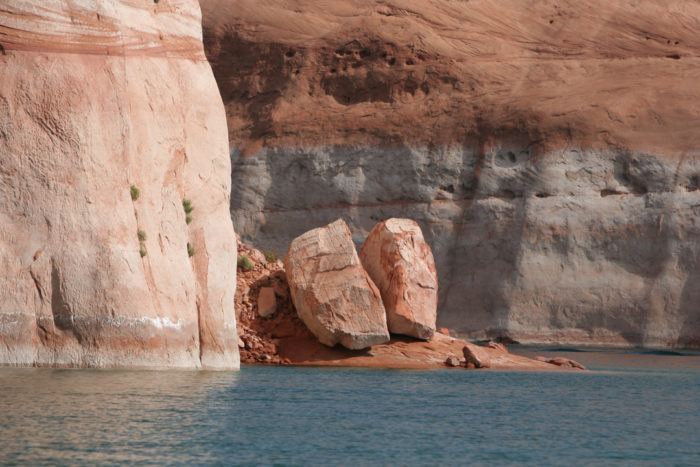 The American Southwest is running out of water. For a powerful reminder, if any is needed, of why builders in Western states should integrate water-conservation strategies in all new buildings, check out a new book by James Lawrence Powell, Dead Pool: Lake Powell, Global Warming and the Future of Water.
Powell's message is stark: according to scientists' best predictions, millions of Americans living in the Southwest will face unprecedented water shortages in the next few decades.
Only half full
The rapid growth of Southwestern cities was made possible by two huge Colorado River projects undertaken by the U.S. Bureau of Reclamation: the Hoover Dam, completed in 1935, and the Glen Canyon Dam, completed in 1966.
Although the two reservoirs created by these dams, Lake Mead and Lake Powell, allowed millions of Americans to move to the desert, Colorado River water is now being consumed at such a high rate that the reservoirs are rarely full. At the end of October 2007, Lake Powell and Lake Mead each held only 49 percent of capacity.
A resource to be exploited
For decades, the Bureau of Reclamation's predictions of Colorado River flow have been based, to put it charitably, on wishful thinking and junk science.
Powell shows how federal bureaucrats and politicians used flagrant exaggerations to promote dams on the Colorado River. Powell writes, "As experience accumulated, it became apparent that not only did the agency routinely underestimate costs, it did so by at least a factor of two."
The taxpayers ended up footing the bill for dams that supply farmers with subsidized water that costs far more to deliver than the value of the resulting harvests justifies. Powell concludes that these massive Western water projects amounted to "a kind of hydraulic Ponzi scheme."
During most of the twentieth century, the Bureau of Reclamation,…
Weekly Newsletter
Get building science and energy efficiency advice, plus special offers, in your inbox.
This article is only available to GBA Prime Members
Sign up for a free trial and get instant access to this article as well as GBA's complete library of premium articles and construction details.
Start Free Trial
Already a member? Log in