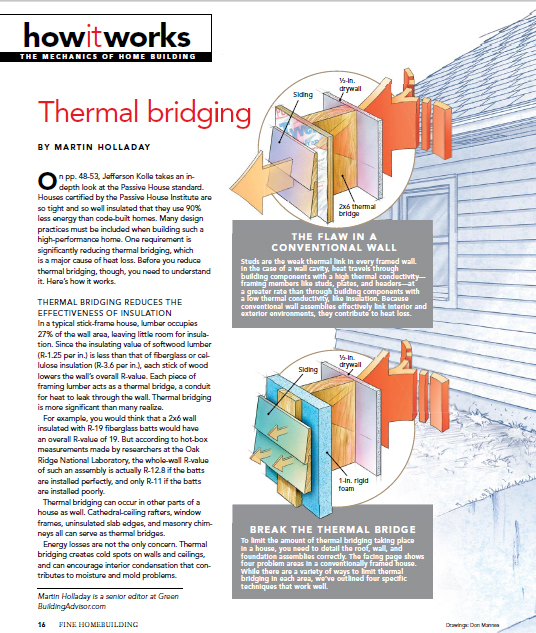 Thermal bridges waste energy, create cold spots on walls and ceilings, and can encourage interior condensation that contributes to moisture and mold problems
Houses certified by the Passive House Institute are so tight and so well insulated that they use 90% less energy than code-built homes. Many design practices must be included when building such a high-performance home. One requirement is significantly reducing thermal bridging, which is a major cause of heat loss. Before you reduce thermal bridging, though, you need to understand it.
[To read more of Martin Holladay's article from the April/May 2010 issue of Fine Hombuilding, click the link below.]
This article is only available to GBA Prime Members
Sign up for a free trial and get instant access to this article as well as GBA's complete library of premium articles and construction details.
Start Free Trial
Already a member? Log in