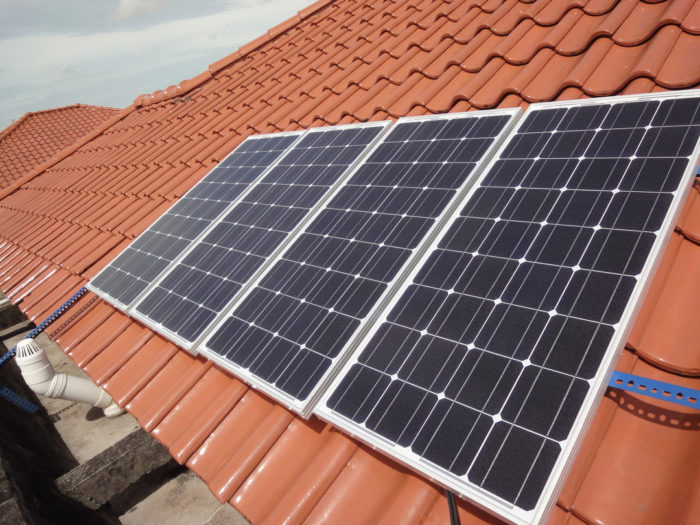 Residential solar is enjoying a surge in popularity, but most homeowners aren't using their own money to install or maintain it.
Greentech Media reports that of a total of 1.2 gigawatts of residential solar installed in 2014, 72% of it was owned by someone other than the customer.
While the remainder was directly owned by the customers, much of it was financed through loans.
Third-party ownership (TPO) comes in the form of leases or power purchase agreements (PPAs) in which customers sign long-term contracts to buy electricity from the panels the provider installs and maintains. The cost of electricity is typically below that of utility power. Both leases and PPAs give customers access to solar with little or no upfront costs.
"The U.S. residential market segment has grown 15 of the last 16 quarters, and that's largely due to financing solutions like leases," Greentech Media said. "Since TPO took off a few years ago, the offerings have given customers across many demographics and socioeconomic categories the ability to afford a solar installation."
The biggest players in the TPO market, which collectively accounted for 56% of all residential installations in the U.S., were SolarCity (34%), Vivint Solar (12%) and Sunrun (10%), the report said.
Report sees more ownership in years ahead
Last year was the third consecutive year that the U.S. residential solar market grew by more than 50%, the report says, but third-party ownership appears to have peaked in 2014.
Greentech Media foresees a decline in TPO over the next five years as the total of installed solar rises to 5.2 gigawatts by 2020. Other than a slight uptick in third-party ownership in 2017, coinciding with a drop in the total of solar capacity installed that year, the report shows customer ownership rising to 54% by 2020.
The report doesn't explain the trend in any detail, but notes, "More recently, the market has seen a resurgence of direct ownership, with a number of new players introducing a wide range of loan products. The residential solar market is still in its infancy, and the competitive landscape continues to evolve thanks to new market entrants, acquisitions, and constantly changing consumer finance options."
Weekly Newsletter
Get building science and energy efficiency advice, plus special offers, in your inbox.