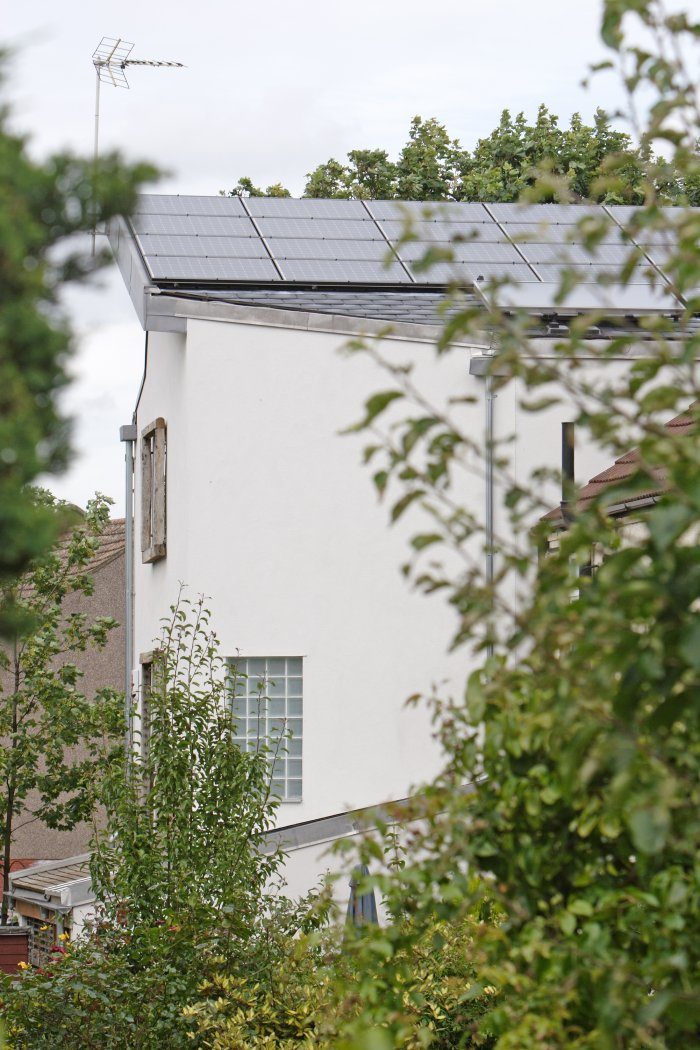 Insulation and Airtightness Are Key in Reducing Energy Use.
CLAPHAM, UNITED KINGDOM — Owner-builder Will Anderson claims that the house he completed in 2006 produces more energy than it uses. Equipped with a 4.3-kW photovoltaic array, Anderson's all-electric home is heated by a ground-source heat pump. The heat pump also supplies a portion of the home's hot water, with the remainder supplied by a solar thermal system.
The walls of Anderson's house are framed with 12-inch I-joists used as studs. The cavity walls are filled with cellulose insulation. All windows are triple-glazed. The tight house is equipped with a heat-recovery ventilation system.
Last year, Anderson's PV array produced 4,470 kWh, while his "carbon-negative" house used only 4,352 kWh — considerably less than the typical British household, which uses 26,000 kWh per year on average. Anderson told a reporter from The Guardian, "There is a lot of fretting in the building industry about how to achieve a zero spec, but it's all to do with demand. People get obsessed by the supply side. And the supply side, with all the technology is more visual, so fair enough. But the key thing is to get the demand down. Insulation and airtightness are key."
For more information, visit http://www.treehouseclapham.org.uk.
Weekly Newsletter
Get building science and energy efficiency advice, plus special offers, in your inbox.