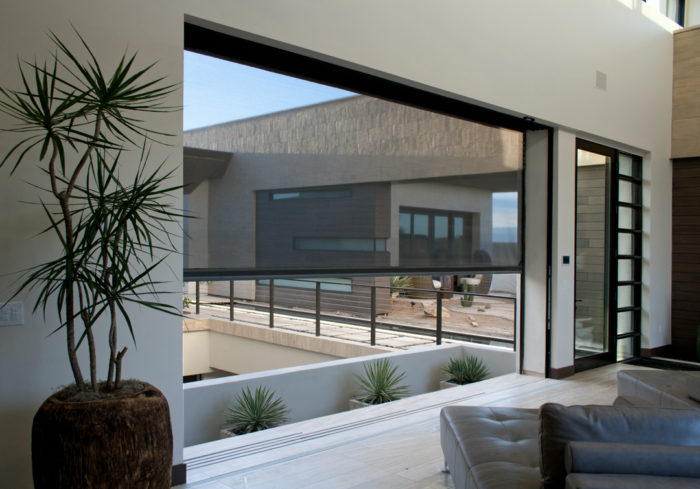 The U.S. Green Building Council, the organization that launched the Leadership in Energy and Environmental Design (LEED) rating system for new and renovated buildings, marks its 20th birthday this month.
The U.S. Green Building Council (USGBC) is a nonprofit association that promotes sustainable materials and building practices.
Fedrizzi is breathless
"It leaves me breathless to think of the enormous amount of work our community has done in that short time," USGBC president, CEO, and founding chairman Rick Fedrizzi said in a written statement released on April 9. "When David Gottfried and Mike Italiano and I sat down to sketch out our idea for how we could jump-start a fundamental change in how we design, construct, operate, and maintain our buildings and communities, I don't think any of us could have even imagined where our movement would be standing today."
For homebuilders, the group's flagship certification is LEED for Homes, which has become an influential benchmark for construction and is probably the best-known green-building standard in the United States. Like other rating systems, LEED for Homes awards points for features designed to save energy and water, improve indoor air quality, protect natural site resources, and promote other sustainable building practices. Projects that meet certain point thresholds get a green ranking: certified, silver, gold, and then platinum.
LEED for Homes was launched in 2008 after two years as a pilot program. It followed the earlier development of LEED guidelines for commercial buildings, and there now are LEED rating systems for schools, neighborhood development, health-care facilities, commercial interiors, and retail spaces.
Small beginning, big numbers
Fedrizzi said the USGBC has grown to include almost 13,000 member companies with 10 million employees around the world. There are 77 local chapters in the United States, which "provide a front door to our organization," he said.
"Today, we have more than 182,000 residential and commercial projects participating in our suite of rating systems, which now also includes commercial interiors as well as existing buildings, homes, schools, and health care, and accounts for 10.5 billion sq. ft., 2.8 billion of which is already certified," he said.
More than 185,000 people now hold LEED professional accreditation.
Creation of the USGBC also spawned similar councils around the world, Fedrizzi said, which now number 94, "each one modeled on USGBC."
Critics want better performance
The LEED program also has had its problems.
Energy conservation, one of the underpinnings of the LEED rating system, has been a particular sore point. Unlike the Passivhaus standard, which sets specific targets for energy consumption, LEED for Homes doesn't require certified buildings to hit any particular energy-efficiency goal. Critics complain that LEED certification doesn't automatically bring exceptional energy performance and may, in fact, mean the opposite.
One of the program's most forceful critics has been Henry Gifford, a New York mechanical-systems consultant, who asserted in a 2010 federal class-action suit that USGBC's claims of energy savings amounted to false advertising. The suit was dismissed in 2010, but Gifford is unrelenting in his criticism of the rating system.
"Twenty years, and nobody has ever come up with any measurements that show LEED buildings save any energy at all," he said in response to a recent email query. "Since my lawsuit against them, they no longer claim that LEED buildings save energy, but 20 years of failure should be a wake-up call to them and the rest of our industry that the system should be abandoned in favor of actually measuring energy.
"I think that building energy-efficiency ratings should be based on building energy use," Gifford continued. "If the USGBC wants to stay relevant, they can simply put their data where their mouth is and put the utility bills for every certified building on a giant website, updated each month.
"The LEED system has evolved to be more complicated all the time, and more and more people waste more and more time learning the intricacies of the new rules instead of learning how to design and build better buildings."
Kaid Benfield, writing in a Natural Resources Defense Council blog, said LEED has "put green buildings on the map" while saving energy and helping to reduce environmental pollution.
"But, man, there are a lot of warts in this system," Benfield writes. "For starters, LEED has been criticized for being insufficiently demanding of its applicants. I believe that, to the extent this criticism is well placed, it stems from a belief held by many involved with the Green Building Council, some of them representatives of the building industry, that the standards should be set only a little bit above what industry is likely to do anyway."
Another complaint, Benfield says, is that LEED has become "more about earning points than achieving actual environmental performance," as evidenced by the 2013 New American Home, a 6700-sq.-ft. showcase home in Las Vegas with nine bathrooms and three bedrooms that was awarded a LEED Platinum certification. (For more information on this series of show homes, see Energy-Efficient Show Home is an 8,500-Square-Foot Monster and Model Home for IBS Is Big, Near-Zero, and a Credit-Crunch Victim.)
Pointing to the numbers
Universally lauded or not, LEED has made its mark. In noting its 20th birthday, along with the 13th anniversary of LEED, the Green Building Council made these points:
More than 33,000 residential units have been certified to LEED standards since the first LEED for Homes project won approval in 2006.
More than 80 million tons of waste has been diverted from landfills thanks to LEED, with the number expected to reach 540 million tons by 2030.
Chicago's Soldier Field and the second-tallest building in the world, Taipei 101, are among LEED-certified structures.
More than half the buildings registered for LEED in 2012 were outside the United States, and LEED projects can be found on six out of seven continents (and in all 50 states in the United States).
Weekly Newsletter
Get building science and energy efficiency advice, plus special offers, in your inbox.