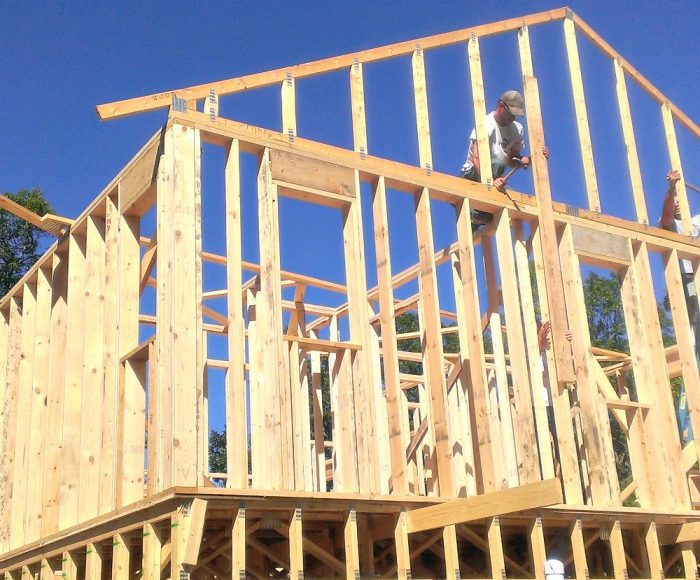 Stricter energy requirements for new construction have been dropped from a legislative package now making its way through the U.S. Senate, and critics are blaming the National Association of Home Builders (NAHB), The Washington Post reports.
The legislation, called the American Energy Innovation Act, combines dozens of energy-related proposals into a single bill (a two-page summary of the legislation can be found here). The bill has many moving parts, but the section that would have required the U.S. Department of Energy to set targets for greater efficiency in residential and commercial buildings is gone.
Sen. Lisa Murkowski, a Republican from Alaska and the chair of the Senate Energy and Natural Resources Committee, said she axed that part of the bill along with Sen. Joe Manchin, a Democrat and ranking member from West Virginia, so the entire bill might win approval.
The proposal on stricter building codes came in the form of an amendment to the Senate bill from Sen. Jeanne Shaheen, a New Hampshire Democrat, and Sen. Rob Portman, an Ohio Republication. It was supported by both business and environmental groups. As summarized by Shaheen's office, more stringent building codes would not have been mandatory unless states and cities decided to adopt them.
Shaheen put the blame for that decision squarely on NAHB, a trade association representing builders and what The Post called one of the most powerful lobbying groups in Washington. "This special interest group should not be allowed to derail meaningful bipartisan action on energy efficiency in Congress," she said.
NAHB, however, was unapologetic. It said the proposal would have made buying a home more expensive.
"We don't think that the Department of Energy should be coming in on top of state and local energy regulations and telling [them] how homes need to be built in their jurisdiction," NAHB executive director Jerry Howard said.
NAHB has objected to stricter energy requirements for construction in the past on the grounds that some buyers would be priced out of the market. In this latest tussle, the association got some support from Sen. James Inhofe, an Oklahoma Republication. "Any effort to put the Department of Energy in the driver seat in the building code development process and set building energy efficiency targets for the commercial and residential sectors would be massive federal overreach," he told The Post.
The NAHB chief said the association has "our grass roots on red alert" and was urging its members to phone the offices of their senators.
The American Council for an Energy-Efficient Economy said the building code provisions would cut carbon dioxide emissions by 1.18 billion tons through 2050, according to an analysis. That's the same thing as taking 3 million cars off the road every year for the next 30 years.
NAHB has been singled out before for its efforts to slow down the adoption of code provisions that would require greater energy efficiency in new construction. Last fall, The New York Times disclosed an arrangement between the code-writing International Code Council and NAHB that made it more difficult for stricter energy provisions to win approval.
-Scott Gibson is a contributing writer at Green Building Advisor and Fine Homebuilding magazine.
Weekly Newsletter
Get building science and energy efficiency advice, plus special offers, in your inbox.