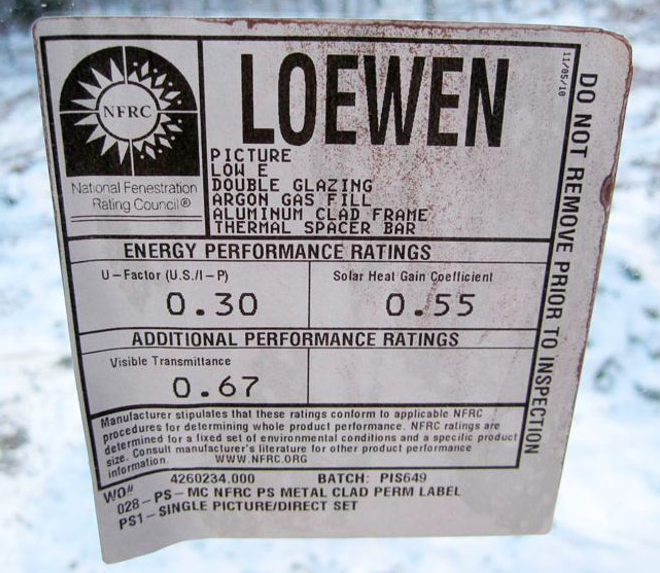 This month, I'm tackling heat flow—or at least aspects of it. I'm going to assume a project that has already addressed the superseding phenomena of water, air, and vapor. Here I'm looking strictly at thermal control. 
So, we've got an imaginary structure in mind, and now we want to live in it—comfortably. Of course, comfort is subjective. For me, it means I don't have icicles hanging from my mustache in the winter, and I'm not sticking to every surface I touch in the summer. To achieve that while avoiding unnecessary energy costs, we need to be smart about when we let heat in or out. 
Heat moves via three mechanisms: radiation, convection, and conduction. Ideally, we want to limit all three as much as possible without spending more money to do it than the effort will save over our lifetime—or maybe the lifetime of our kids. In order to do that, we need to insulate. And to insulate properly, we need to know how to quantify a material's ability to perform optimally.
Vive la résistance
R-value is the one number all builders know. But what is it really? Let's go to the omnipresent ASTM International for some insight, and then we'll pick it apart. C168-19 defines R-value as: 
Resistance, thermal, n: The quantity determined by the temperature difference, at steady state, between two defined surfaces of a material or construction that induces a unit heat flow through a unit area.
R-value is about resistance. It's a measurement of how much a material can slow down the movement of heat between two surfaces, such as the inside and outside of a wall. 
This is tested by squishing a piece of insulating material between two metal plates,…
Weekly Newsletter
Get building science and energy efficiency advice, plus special offers, in your inbox.
This article is only available to GBA Prime Members
Sign up for a free trial and get instant access to this article as well as GBA's complete library of premium articles and construction details.
Start Free Trial
Already a member? Log in