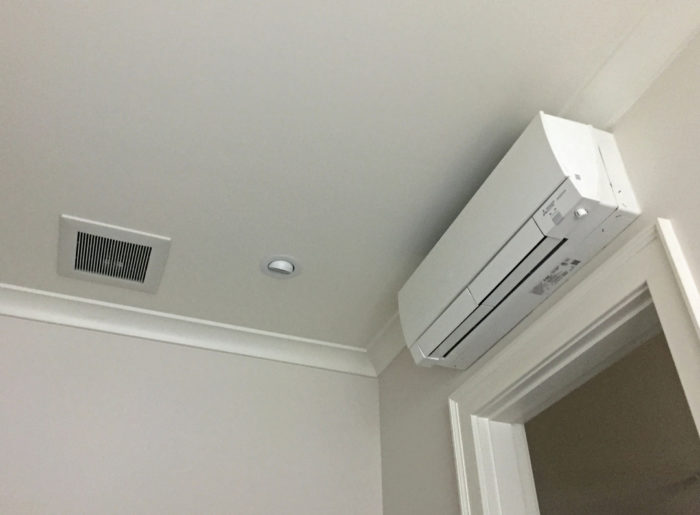 On Green Building Advisor, readers regularly ask questions about room-to-room temperature imbalances — the type of imbalances that may occur when a home has a point-source heater like a ductless minisplit or a wood stove. Here's a typical question: "I'd like to install a bathroom fan to move air from a warm room to a cool room. Will this approach be enough to equalize the temperatures between the two rooms?"
Scott Gibson did a good job summarizing one such discussion in his Q&A Spotlight article, "Can Bathroom Fans Be Used to Distribute Heat?" But there's more to say on the issue. In this article, I hope to thoroughly address this topic, once and for all.
We can approach this question by breaking it down into parts:
First, some math. We need to know how much heat is lost through the exterior walls and the windows in the room that's cold. We also need to know how much heat flows through the partition walls (and in some cases, the floor assembly or ceiling assembly) separating the cold room from adjacent warmer rooms.
Next, we need to use math to figure out how much heat a bathroom fan can move.
Then we can apply what we've learned about space heating in winter to the question of summertime cooling.
Finally, we can look at different options for solving temperature imbalances between rooms, to determine which approaches make the most sense.
Wall and window specifications matter
How much heat is lost through the exterior walls and windows of any particular room on a cold night? To answer the question for a specific room, we need to know the area of the exterior walls, the area of the windows, and the relevant R-values (or U-factors).
The exterior wall area…
Weekly Newsletter
Get building science and energy efficiency advice, plus special offers, in your inbox.
This article is only available to GBA Prime Members
Sign up for a free trial and get instant access to this article as well as GBA's complete library of premium articles and construction details.
Start Free Trial
Already a member? Log in