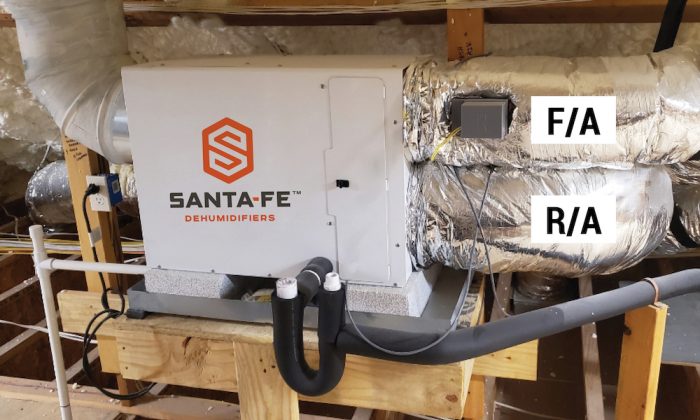 EDITOR'S NOTE: This post is part of a series in GBA's new Expert Exchange program. We will address a quarterly set of topics, the second of which is "All About Indoor Air Quality." The series will culminate with a webinar panel discussion among contributing experts.
Ductless heat pumps are increasingly used as whole-house heating and cooling solutions. In high-performance homes, one or two ductless heads can often heat and cool the entire structure. In older homes without existing ductwork—for example, homes with cast-iron radiators—ductless retrofits may provide the most cost-effective way to eliminate fossil-fuel heating equipment.
But we need our HVAC systems to do more than heat and cool. We need them to bring in ventilation air from outdoors to dilute carbon dioxide and volatile organic compounds (VOCs). (As I like to say, HVAC without ventilation is just a HAC!) Systems need to mix air between rooms to even out temperature differences and prevent the buildup of carbon dioxide. They need to filter dust, allergens, and particulate matter from the air. And they need to maintain healthy humidity levels year-round, including during those shoulder seasons when we can't reduce humidity with ventilation or air conditioning.
What ductless heat pumps can't do
How well do ductless heat pumps perform these indoor air quality (IAQ) functions? As it turns out, in all these key areas, ductless heat pumps fall short:
Ventilation: While some ceiling-mounted cassettes (for example, the Mitsubishi SLZ-KA series) are designed to draw in outdoor air and distribute it to the living space, most ductless heads do not allow for this option. In fact, unwanted intrusion of outdoor air into a ductless head can lead to issues with condensation and temperature control. For this reason, I recommend wall sleeves and thorough air-sealing for all…
Weekly Newsletter
Get building science and energy efficiency advice, plus special offers, in your inbox.
This article is only available to GBA Prime Members
Sign up for a free trial and get instant access to this article as well as GBA's complete library of premium articles and construction details.
Start Free Trial
Already a member? Log in