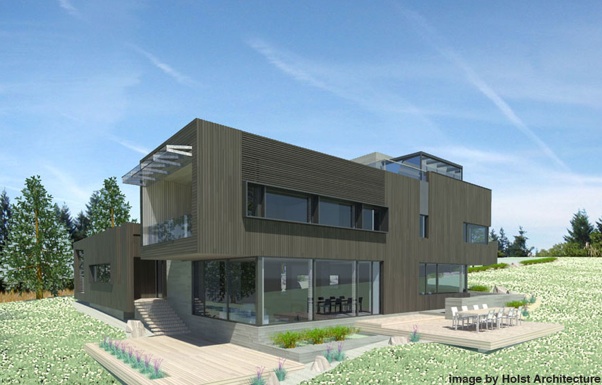 Scroll down this page to see a construction site video of the Karuna House in Yamhill County, Oregon, showing the installation of capillary break material on top of the footings to prevent moisture from wicking up the foundation walls.
The Karuna House was designed by Holst Architecture and built by Hammer & Hand of Portland, Oregon.
Skylar Swinford of Hammer & Hand listed materials that can be used as a capillary break between foundation footings and foundation walls: "We typically use Tremco TREMproof 250GC. It can be installed on green concrete. Henry CM100 Cold Fluid-Applied High Building Waterproofing and ePro ECOLINE-R Liquid Applied Membrane are also both intended for application over green concrete and should be suitable alternatives. I've also seen BASF MasterSeal HLM 5000 (formerly SONOSHIELD HLM 5000) used for this application, but the data sheet recommends a primer before installing on green concrete."
Here's a link to the first video in the series: Installing Rigid Foam Under Footings.
Weekly Newsletter
Get building science and energy efficiency advice, plus special offers, in your inbox.