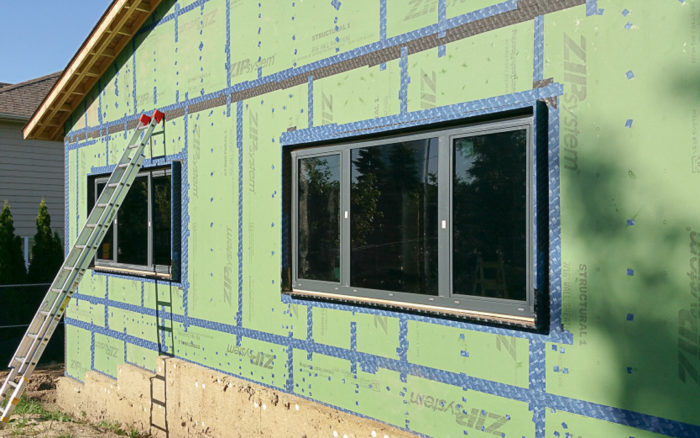 Brooklynite is considering the purchase of a home in New York City that comes with a second story full of single-pane windows. If the deal goes through, one of his first projects will be to replace the windows with something more energy efficient.
"I've read about low-e glazing and how it reflects outdoor infrared while keeping heat inside," Brooklynite writes in a recent Q&A post. "But what about in the winter, when I want the sunlight coming in to warm the house?"
Even in summer, the amount of light falling on the windows won't change significantly. Exterior window treatments would not be permitted because the house is covered by historical landmark rules. Finally, New York City is a noisy place, so windows that provide some sound attenuation would be helpful.
"I'd love a flexible window solution that allows me to take advantage of the sun when I want it, and banishes it when I don't," Brooklynite says. "Does such a thing exist? Or should I get over it and just be satisfied with windows that effectively keep the boiler-produced heat inside the winter?"
That's our starting point for this Q&A Spotlight.
Consider self-tinting glass
Eric Whetzel, who writes a blog about building a high-performance house, suggests Brooklynite consider a type of glass called Suntuitive, whose opacity changes depending on light conditions.
Whetzel explains that the exterior surface temperature of the glass determines when its tint changes. On a cold, cloudy day, the darkness of the glass doesn't change so the glass maximizes the daylight potential of the windows. On a cold, sunny day the glass may or may not tint up, he adds, but if it does it won't completely block sunlight.
"It's more like sunglasses for your house,"…
Weekly Newsletter
Get building science and energy efficiency advice, plus special offers, in your inbox.
This article is only available to GBA Prime Members
Sign up for a free trial and get instant access to this article as well as GBA's complete library of premium articles and construction details.
Start Free Trial
Already a member? Log in