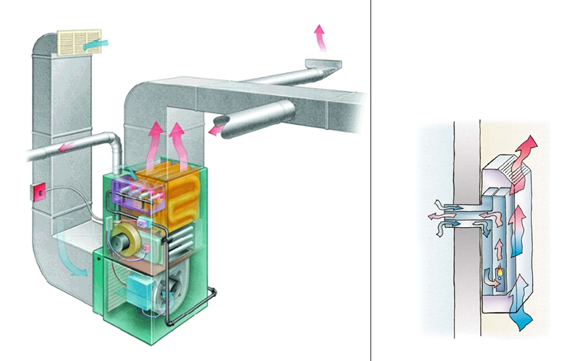 In my last three blogs, I discussed the basics of heat-loss and cooling load calculations. The unfortunate truth about these calculations is that fast methods aren't particularly accurate, and accurate methods require making measurements, checking specifications, and entering data into a computer program — in other words, a significant investment of time.
So how should builders go about making these calculations? There are several ways:
You can use a rule of thumb (along with experience) to estimate your equipment needs.
You can ask your HVAC contractor to make the calculations. (I don't recommend this method.)
You can make the calculations yourself using a simple spreadsheet or an online calculator (like this one from the Build It Solar website).
You can buy Manual J software and learn to use it.
You can hire a consultant (usually an energy rater or an engineer) to perform the calculations for you.
Why do we need to perform these calculations?
There are at least two reasons why we need to perform load calculations: to size heating and cooling equipment (ideally, using ACCA Manual S), and to design heating and cooling distribution systems (using ACCA Manual D). Neither Manual S nor Manual D can be used unless Manual J calculations are performed first.
These are valid reasons, so a room-by-room Manual J load calculation makes a lot of sense. If you perform such a calculation, you may save money on your heating and cooling equipment (because it is less likely to be oversized), and there will be a lower chance that the homeowners will have comfort complaints arising from a poorly designed heat-distribution system.
In most areas of the country, a room-by-room Manual J load calculation is required by code. If you don't have the software yourself, you'll have to hire an energy rater or…
Weekly Newsletter
Get building science and energy efficiency advice, plus special offers, in your inbox.
This article is only available to GBA Prime Members
Sign up for a free trial and get instant access to this article as well as GBA's complete library of premium articles and construction details.
Start Free Trial
Already a member? Log in