White papers are downloadable documents (.pdf) providing readers with unique, how-to information. Though the range topics will vary, our central purpose in producing white papers is to educate readers and help them make decisions related to green building practices and products. Readers are welcome to download and distribute any of the papers featured below.
If you have a topic suggestion for a new white paper, please let us know.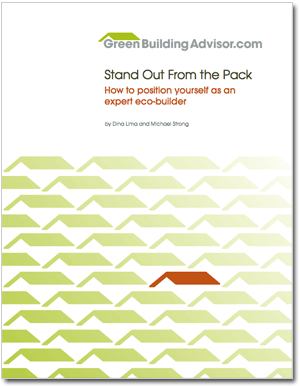 Stand Out from the Pack: How to Position Yourself as an Expert Eco-Builder
Rapid changes in the residential construction industry affords builders new opportunities for profit and diversification. Those who see and understand these opportunities can position themselves as experts in the field and provide exemplary service to gain an important edge in the marketplace.
Download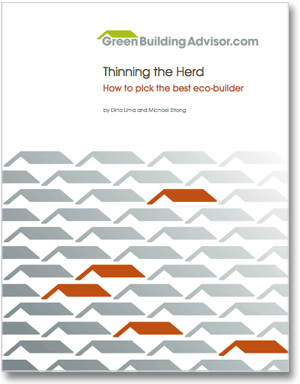 Thinning the Herd: How to Pick the Best Eco-Builder
The latest quality advances in green home building are providing choices to consumers that their parents could only dream of. Today's houses are less expensive to heat and cool, are more comfortable, and tread more lightly on the environment than any generation of houses before. If you hope to benefit from these innovations, it is vital to connect with a green builder who understands your needs and has the skills to meet them. Authors Dina Lima and Michael Strong provide best practices.
Download
Weekly Newsletter
Get building science and energy efficiency advice, plus special offers, in your inbox.