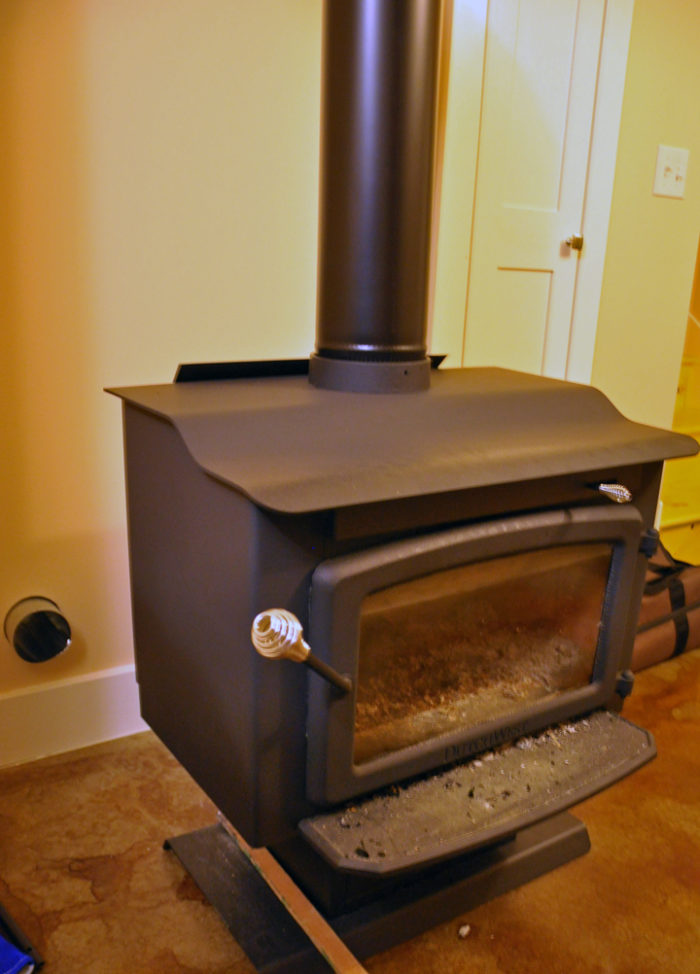 Clark Agnew should be the envy of his neighborhood. He has a tight house, a high-efficiency wood stove with its own fresh-air intake, and access to free firewood. A heat recovery ventilator (HRV) keeps indoor air healthy. What's not to like?
But, as he writes in a Q&A post at Green Building Advisor, the situation is far from ideal.
"I have run the stove about 6 or 7 times since we moved in," Agnew writes. "Three of those times it has backdrafted."
The stove has been installed in Agnew's basement. It gets combustion air from a 4-inch-diameter vent to the outside, although the line is not connected directly to the stove. Agnew hasn't had any problems getting a fire started, and the stove "seems to draft wonderfully."
But periodically, the stove backdrafts.
"The first time was after about 10 to 20 minutes. I was just sitting there enjoying the heat and flames with my 2-year-old, and all of a sudden the fire goes out and smoke starts billowing out from all corners of the stove," he writes. Plus, there seemed to be some kind of condensation coming out of the air intake.
On another occasion, the stove ran fine until Agnew's wife turned on a bathroom fan. Once again, smoke billowed from the stove — until the fan was turned off.
"Third time, the stove had been running for about 20 to 30 minutes," Agnew continues. "We were up reading books with my 2-year-old and the smoke alarm started going off. I run downstairs and once again, the fire is out and smoke is billowing out, mostly from the top, next to the air intake lever. I can feel air coming in the fresh air vent 1 foot away. After 30 to 60 seconds of this it just…
Weekly Newsletter
Get building science and energy efficiency advice, plus special offers, in your inbox.
This article is only available to GBA Prime Members
Sign up for a free trial and get instant access to this article as well as GBA's complete library of premium articles and construction details.
Start Free Trial
Already a member? Log in