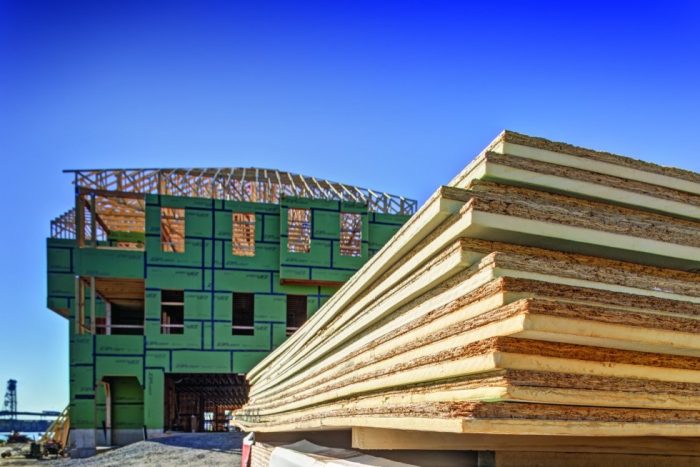 Paul DeGroot is an architect in Austin, Texas. His projects tend to be on the modest side in a city that has its fair share of high-end custom homes. He's not building affordable homes, but neither are his projects at the upper end of the market. That means he is always working to balance his clients' budgets and to make sure that he's delivering the features they are after while still designing a quality building.
In a market where the norm is to fill the stud bays with fiberglass batts, sheath the house with OSB, install a lumberyard-branded housewrap, and nail the siding directly to the wall, Paul tries to do a little better. When the budget allows, he specs mineral-wool cavity insulation, a ventilated rainscreen behind the siding, and ZIP System R-sheathing.
Austin's building codes call for wall insulation minimums of R-15 cavity insulation or R-13 cavity insulation plus R-2 continuous insulation. Paul recognizes that the latter is a better option from a durability perspective but is wary of builders' ability to get the details right when installing exterior rigid foam outside of the sheathing. It just isn't common enough yet. This is one of the reasons he specs ZIP R-sheathing when the budget allows.
ZIP R-sheathing panels have the insulation on the inside—installed, the insulation is in contact with the studs. On the outside, they have ZIP System's proprietary water-resistive barrier (WRB) over a structural OSB panel. In this way, the panels provide a thermal break with continuous insulation, but windows and doors can be installed in plane with the sheathing with no need for the fussy flashing details often associated with exterior rigid-foam insulation. That gives Paul some confidence.
A closer look at the product
Weekly Newsletter
Get building science and energy efficiency advice, plus special offers, in your inbox.
This article is only available to GBA Prime Members
Sign up for a free trial and get instant access to this article as well as GBA's complete library of premium articles and construction details.
Start Free Trial
Already a member? Log in