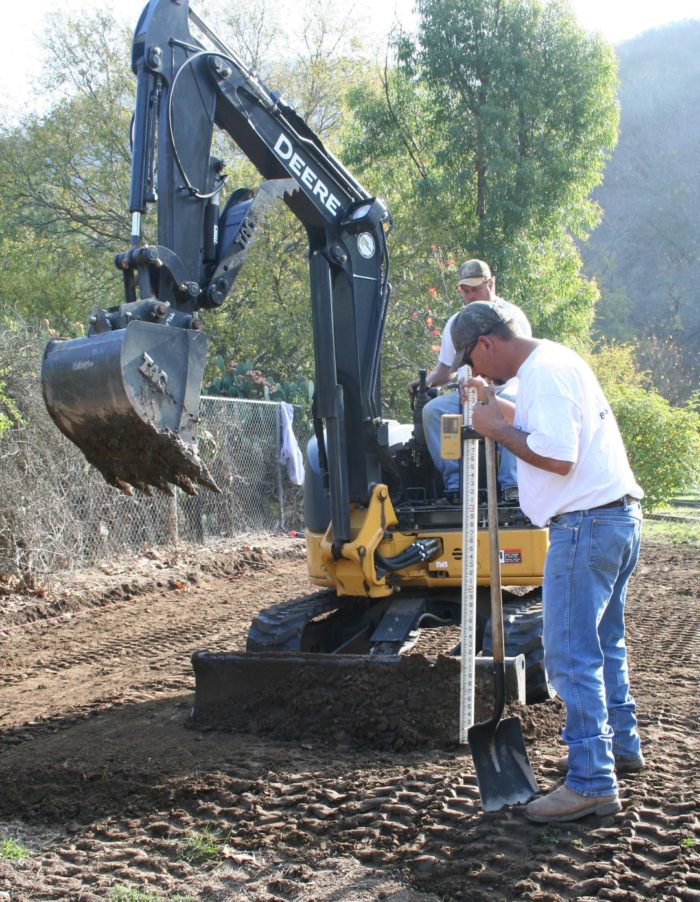 Green builders have an uneasy relationship with chainsaws and bulldozers. To some environmentalists, these noisy inventions conjure up images of ecosystem destruction and irresponsible land development.
However, just like a hammer or a level, a bulldozer is just a tool. It can be used for good or ill.
Bulldozers are extremely handy when you need to change the grade of a site. Grading matters, and novice builders who ignore grading will eventually be forced to pay attention to the topic.
Hippies don't do grading
How do hippies build a house? They look for a natural clearing in the woods, they put a few piers in the ground, and they build a house on top of the piers. (Although this sounds like a caricature of the hippie approach, it's fairly true-to-life. I should point out that as an ex-hippie, I'm allowed to make hippie jokes.)
It doesn't take long to realize the many disadvantages of leaving a natural grade around a building:
In many areas of the country, the natural grade is lumpy — characterized by protruding stones and woodchuck holes — and therefore hard to mow or maintain.
During a heavy rain, the natural grade may direct surface water toward your foundation.
There's nowhere to play croquet.
Although I have had plenty of experience hiring equipment operators and directing the work of backhoes and bulldozers, my own experiences with grading have humble roots. I have spent many years grading with a shovel, rake, and wheelbarrow. Using these simple tools, I have changed a steeply sloping hillside behind my house into a flat yard that is big enough for my sons and me to practice passing a football.
The shovel-rake-wheelbarrow triad limits how far one can go to obtain material to use for fill. It's possible to make…
Weekly Newsletter
Get building science and energy efficiency advice, plus special offers, in your inbox.
This article is only available to GBA Prime Members
Sign up for a free trial and get instant access to this article as well as GBA's complete library of premium articles and construction details.
Start Free Trial
Already a member? Log in