ABOUT FOUNDATIONS
Foundations should be well insulated and keep water at bay
Depending on where you're building, a conventional foundation could be made from poured concrete, brick, block, or stone. Because the foundation is buffered by the earth, temperature swings are less extreme than at the roof, but moisture issues are very important: Every drop of water that hits the roof and walls runs off to the ground.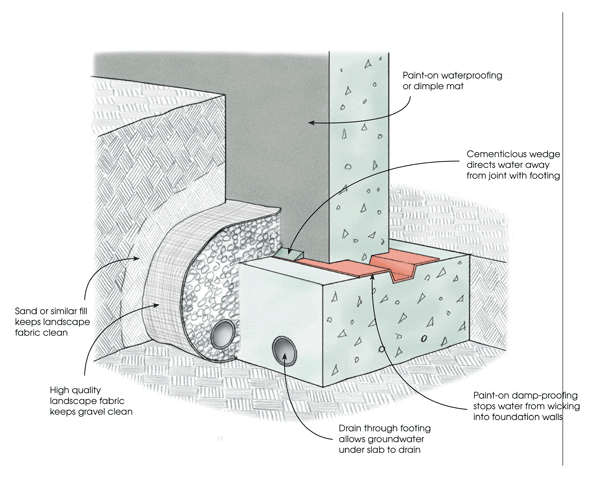 Footing drains help a foundation stave off groundwater. And foundations also have to disrupt capillarity, the tendency of concrete walls and floors to wick water inside. A foundation is a bad place to cut corners because problems are expensive and complicated to fix after a house is finished.
This article is only available to GBA Prime Members
Sign up for a free trial and get instant access to this article as well as GBA's complete library of premium articles and construction details.
Start Free Trial
Already a member? Log in