ICF homes are tight, strong, and quiet
One way to insulate a poured concrete wall is with permanent forms made of insulation. Insulating concrete forms (ICFs) are panels or hollow blocks that are stacked, braced, and then filled with concrete. They are most commonly solid pieces of rigid foam, but some are composites of cement and other insulating materials.
ICF walls should be seriously considered for any home built in a region subject to regular hurricanes.
Proponents of ICF walls tout at least two energy benefits: low rates of air leakage; and a thermal mass benefit. In many climates, an ICF wall provides no thermal mass benefit. Whether an ICF wall saves energy depends upon what the wall is being compared to.
Most homes with ICF walls have lower levels of air leakage than typical wood-framed homes. However, wood-frame homes can be made very airtight.
ICFs have a relatively low R-value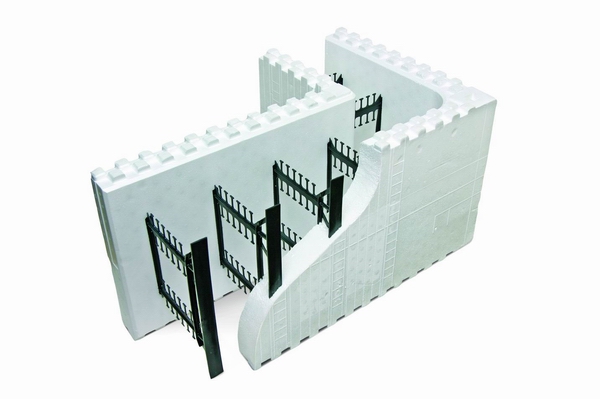 Concrete has virtually no insulating value — just R-0.08 per inch. According to tests conducted by Oak Ridge National Laboratory (ORNL), the clear wall R-value for ICF walls is about 12, less than many builders assume. Some types of ICFs that have thicker-than-average foam may have higher R-values.
The R-value of an ICF wall depends upon the details of the ICF blocks and can be the same as or less than the added R-value of the two foam walls, depending on the configuration of the concrete.
Some designers who specify ICFs beef up the performance of the walls by gluing additional rigid foam to the exterior. For example, architect Rachel Wagner specified an ICF foundation for a low-energy-use home in Duluth, Minn. Dissatisfied with the ICF R-value of 25, she specified the installation of an additional 4 inches of extruded polystyrene on the exterior of the ICF walls to raise their…
…
This article is only available to GBA Prime Members
Sign up for a free trial and get instant access to this article as well as GBA's complete library of premium articles and construction details.
Start Free Trial
Already a member? Log in