ABOUT VENTILATION
Delivering the right amount of fresh air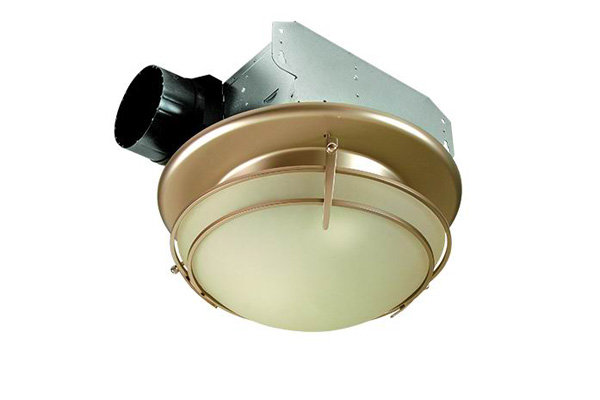 All the effort that goes into creating tighter houses results in significant energy savings and greater comfort. But moisture, chemical toxins, and cooking odors can't dissipate as easily in a house with a tight envelope as in a leaky house. Opening a few windows may provide too much or too little ventilation, with adverse effects on comfort in either case. Even in houses where building materials and furnishings have been carefully chosen to reduce indoor air pollutants, some form of mechanical ventilation is a prerequisite for healthy occupants and a healthy building.
There are two basic strategies to provide mechanical ventilation: spot ventilation, which removes moisture and pollutants at their source, and whole-house ventilation.
Typical spot ventilation strategies include the use of bathroom exhaust fans and an exhaust fan over the kitchen range. Exhaust fans are available in a variety of sizes, styles and price ranges. Control options range from simple wall switches to sophisticated timers, occupancy sensors, or humidistats.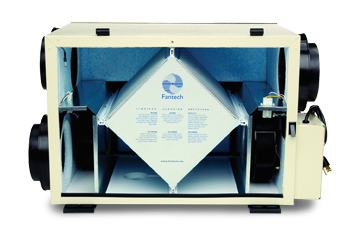 Whole-house mechanical ventilation systems are designed to remove stale air from or supply fresh air to the building as a whole. These systems are more complicated and more expensive than spot ventilation systems, but also more effective.
Use a variable speed furnace fan
Some ventilation systems use the furnace fan to distribute air around the house. In these systems, the fan speed used for heating and cooling is probably too high in a ventilation-only mode. A variable-speed or two-speed fan is more efficient, using less power for ventilation than for heating and cooling.
This article is only available to GBA Prime Members
Sign up for a free trial and get instant access to this article as well as GBA's complete library of premium articles and construction details.
Start Free Trial
Already a member? Log in