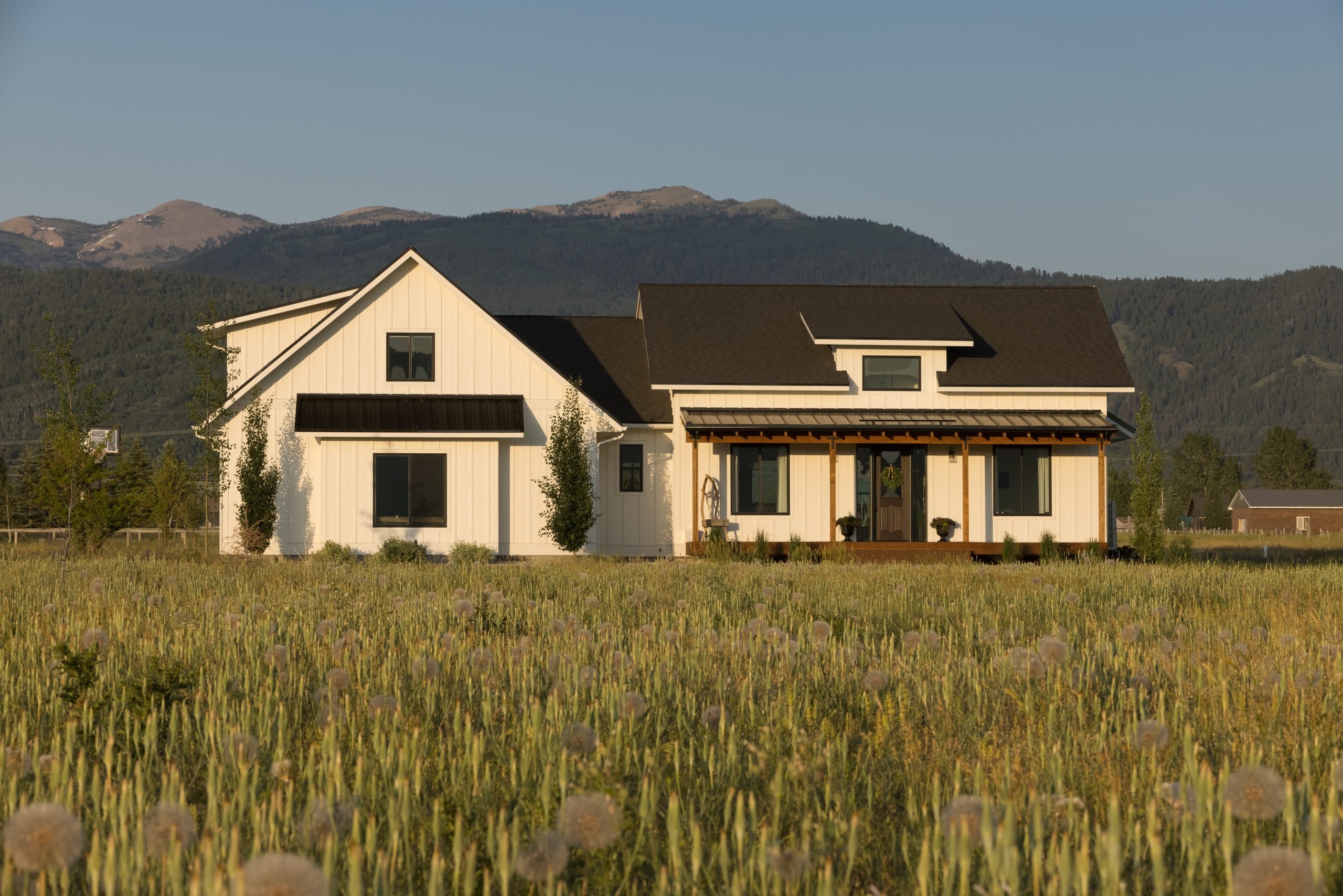 Our house sits on a two-and-a-half-acre parcel in Victor, Idaho. It is 18 miles from Jackson, Wyoming, 30 miles from Teton National Park, and an hour-and-a-half drive from Yellowstone National Park. To the west are views of the Big Hole Mountains; to the east we see Mount Taylor and the Teton Range. Suffice to say, it's a beautiful and desirable location, which factored heavily into the home's design. We purchased the land in 2006, but it was 12 years before we started building. My family thinks of this as a legacy home, which meant as a builder, I had to get the big things right.
Although we had a tight budget, it was important to build beyond code-minimum requirements and demonstrate our values and ability to execute healthy, sustainable construction methods. My company, Wydaho Construction, has built seven DOE Zero Energy Ready and Energy Star–certified homes, so I was committed to getting those certifications for my house. I did consider other programs. LEED is more comprehensive but also more expensive; plus, there are no local LEED raters, so one would have to fly in from Oregon, which would add to the cost. Passive House certification is difficult to achieve in climate zone 6 and, for us, cost-prohibitive. While DOE Zero Energy Ready certification is more strictly energy-focused, to earn that certification you are required to get Energy Star, WaterSense, and IndoorAir Plus certifications too. That made the program comprehensive enough to ensure a healthy, durable, and energy-efficient home without breaking the bank.
Customizing stock design plans
Teton Valley has a rich agricultural history that defines much of the region's heritage and present-day character. For that reason, the farmhouse style made sense for our home. We love the simple and practical aspects of the traditional farmhouse, but wanted it to have a contemporary…
Weekly Newsletter
Get building science and energy efficiency advice, plus special offers, in your inbox.
This article is only available to GBA Prime Members
Sign up for a free trial and get instant access to this article as well as GBA's complete library of premium articles and construction details.
Start Free Trial
Already a member? Log in