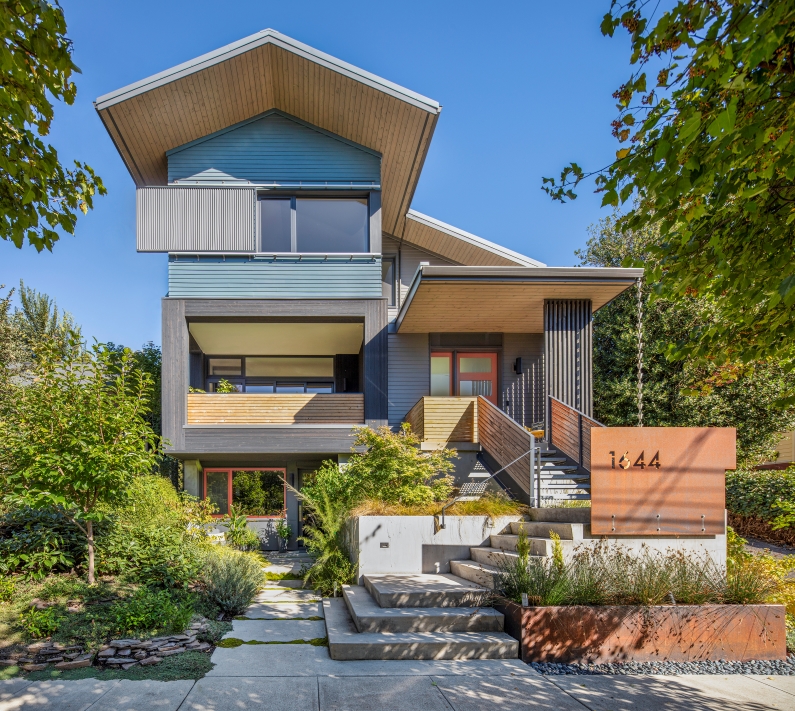 When Portland, Oregon, architects Keyan Mizani and Alexia Zerbinis set out to design a net-zero house to serve as their home and office, they had one additional mission in mind. They wanted to use their new home to show potential clients that, with clever design and modest materials, a net-zero house wouldn't have to cost them more than any other custom home.
"We were really committed to putting our money where our mouth was," Mizani says. They set their target at $240 per sq. ft., which is considerably more than a code-built spec home, but still less than you'd typically spend for a custom built, zero-energy home in the Portland neighborhood where they and their firm, eMZed Architecture, is based. The house would include 2510 sq. ft. of living space, with a 600-sq.- ft. finished home office/ADU in the basement.
Strategizing priorities
To make this budget work, Mizani and Zerbinis decided early on to eschew expensive finishes and rely instead on clever design moves to enhance both sustainability and aesthetic appeal. That would enable them to devote the lion's share of their budget to a high-performance envelope, durable materials, energy-efficient mechanicals, and the 9.6 kW solar system needed to meet their net-zero goal.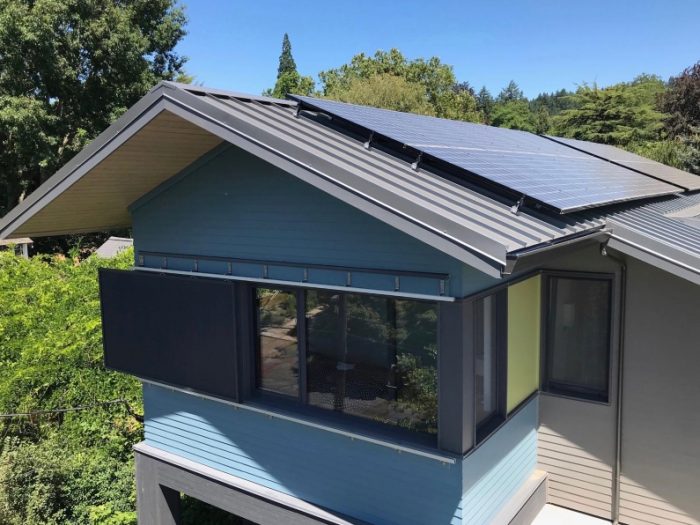 "We wanted our takeaway to be that you can do a high-performance building that has a tight budget and is still a beautiful thing to live in," Mizani says. They designed the house's interior to be simple and economical, with special attention paid to the quality of light as it moves through the space. Windows are positioned for cross-ventilation, with 3-ft. overhangs on the…
Weekly Newsletter
Get building science and energy efficiency advice, plus special offers, in your inbox.
This article is only available to GBA Prime Members
Sign up for a free trial and get instant access to this article as well as GBA's complete library of premium articles and construction details.
Start Free Trial
Already a member? Log in