Cement backerboard with stucco as exterior siding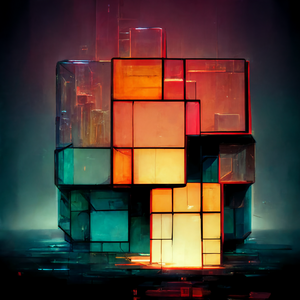 In the comprehensive article 'How to Insulate a Basement Wall' (https://www.greenbuildingadvisor.com/blogs/dept/musings/how-insulate-basement-wall) one technique for finishing a concrete foundation wall with exterior foam insulation that is mentioned in the article but which isn't discussed throughout the 160+ comments is 'Cement backerboard, with or without a layer of stucco.'
I have a few questions about this suggested technique.
The first is: is this suggested technique possible without a drainage layer? So the foundation wall assembly from interior to exterior is: concrete–>dampproofing–>EPS–>cementboard?
Secondly, it is implied that cement backerboard can be left as the exposed finish at the exterior of the insulated foundation. Is this true? Are there particular cement backer board which are applicable in this situation?
Lastly, when suggesting 'with our without stucco,' is the assumption that this is an aesthetic decision or would the stucco serve a purpose. My concern is the stucco would tap moisture.