Solar Heat Gain Coefficient: European vs. North American Ratings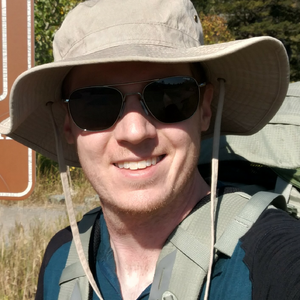 So, I'm aware that window U-values are measured under different conditions for European products compared to North American (NFRC) ratings, and that U-values can be presented in either American or SI units.  I thought Solar Heat Gain Coefficient (SHGC) was effectively just a percentage of solar energy that's transmitted thru the glass, and that there wouldn't be either unit conversions or measurement differences to account for.  However, I'm getting some interesting information from different manufacturers and it's making me wonder if I'm missing something.
– From one American manufacturer, their standard SHGC offering is 0.24 with an available low of 0.17 and an available high of 0.38 ( with differences depending on the frame style — a clue??)
– From a Canadian manufacturer, the standard SHGC offering was 0.52, with available lows of 0.32 and 0.36, and high of 0.55, all at a slight price increase.
– From another Canadian manufacturer, SHGC offerings were .16 – .24
– From a European manufacturer, the standard SHGC offering was 0.5, with about a 10% increase to go down to 0.4 and "even more expensive" to go lower.
All of these are for triple pane windows with "low" U-values.  My understanding was that it was generally easier to make low-U, low-SHGC windows and that getting the combination of low-U and high-SHGC was the more expensive / rare option, but from the European and one of the Canadian manufacturers, it was the opposite — lower U values were more expensive (and also couldn't get as low as some of the other companies' "standard" offerings).  This is making me wonder if I'm really comparing apples to apples here.
Why I care:  I have a large patio door / window (like 7′ x 10′) on a western exposure with shading to the south — so in the winter, it gets exactly zero direct sunlight, but in the summer it gets direct afternoon sun for several hours, contributing substantially to cooling load.  So, I actually want both low U and low SHGC in this specific location (if Suntuitive was still in operation, I'd think about that after reading about it here).  Aside: Has anyone seen this tool (https://susdesign.com/windowheatgain/) or have any idea of its accuracy?
The potential clue:  Some of the manufacturers quote an "NFRC full-frame SHGC" which often varies between frame types.  The ones with higher SHGC values just quote an SHGC value.  Are some manufacturers reporting just the SHGC of the IGU (like a "center of glass" U-value) while others are considering what percentage of the rough opening is glass vs. what percentage is frame?  Considering a hypothetical 48″ window with a 3″ wide frame, only roughly 75% of the area is glass which could take a "glass only" SHGC of 0.5 down to an "full frame" SHGC of 0.375.  Is this the source of the difference I'm seeing?  Or are there really drastic difference between the IGUs used on different continents?