Good but realistic wall assembly for Climate Zone 6?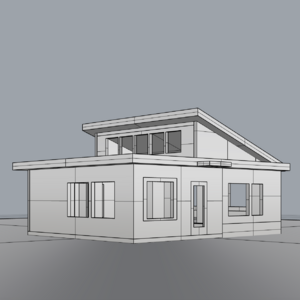 I'm spinning in circles on wall assembly for a small rectangular new house in Maine (climate zone 6) – Considering double-stud vs. 2×6 with exterior insulation (or ZIP R?). Have read lots of articles and looked at diagrams of "layers" for each, and can't quite come to terms with:
— For double-stud and for 2×6 with exterior insulation — What is the simplest approach? In terms of the number of layers and framing/installation complexity? (see diagrams linked below)
— Assuming air sealing won't be perfect (let's be realistic) and it won't have triple-pane windows (though I'll look for higher-performance double-pane incl fixed windows) — Are double-stud walls overkill if those other pieces of the envelope aren't quite as good?
— Is 2×6 framing with ZIP R-sheathing (insulation facing interior) a reasonable alternative?
I'd love feedback! Attaching diagrams with assumptions for each — Do I even have the "layers" right for simple construction?
https://drive.google.com/file/d/1W-_M4wVkvvKJRvxKkXV_m3Jh24itTMqd/view?usp=sharing
(As I get feedback I will update "layers" in this version)
Please note – At this point I'm just trying to make the first decision of the general strategy, and don't need to figure out the exact materials…However I'd like to avoid spray foam and XPS (at least). 
(Also there is no local building energy code – choose your own adventure!)