Inside face of brick frozen/frosted over in new historic brick remodel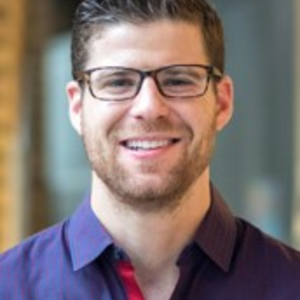 Hi everyone!
I am an architect by training.  I mostly practice in the LEED/PHIUS world now on the consulting side.  I'm looking for some insight on these discovered house issues.
Background: 
We bought a home in July 2020, a historic brick home, that was gutted and fully renovated on the interior.  We are in climate zone 5.  We are under limited warranty until July 2021. The typical wall assembly was: existing historic brick wall, 2×4 wood stud, fiberglass batt with kraft paper facing inside, gyp.  Roof was not newly constructed during remodel, rather patched/repaired in various areas as required.   All new windows installed, some old openings, some new openings. 
Starting in December 2020, we've noticed visible wetting/discoloration on pieces of drywall in a few locations, mostly around windows and 1 point in the ceiling beneath the flat roof.  We had water dripping at the head of a sliding door, pooling on the floor beneath it.  I did a thorough pass through the house with an IR camera, finding a lot of very cold spots in the drywall partitions near window openings, some random cold spots in the walls/ceiling, and the typical thermal bridging at all corner/connections.  We took a surface moisture meter to various drywall sections near windows and it did come back with readings of 50%+.  All visible wet drywall areas giving moisture readings of 90%+.  
We requested from the builder that they address the water infiltration issues and they started by looking at the limestone window sills, some of which were pitched back towards the house.  When they came to pull them out and re-pitch them, I saw that there was NO flashing at the window opening, with the limestone sill out, you could see right through to wood studs and fiberglass batt.  
After seeing how poorly the window openings were handled, we called out 3rd party consultant to cut a few holes in drywall in a few key sections to see what was going on inside.  We expected some very saturated fiberglass batt sections (due to virtually no flashing at windows), but it was visibly dry from the interior side.  We did not cut holes closer to the floor, which seems like it could provide a bit more insight…. What we did discover though, was the interior face of the historic brick wall was frozen/frosted over.  All batts that were pushed up against the brick were wet to the touch as well.  The consultant pushed a moisture probe through the drywall in other sections of the house and it surprisingly did not trigger high levels of moisture, however we think that could be due to the frozen sections reducing conductivity vs. an actual wet material.  We are assuming that pretty much every interior brick face is frosted over across the entire home.  Over the months, we've noticed on the exterior, brick/mortar crumbling off and accumulating at the ground around the perimeter of the house.  
Too long/Didn't Read – Major issues observed:
1.  Water infiltration visibly showing up at on interior drywall in a handful of places in the house.  Those areas now discolored/bubbled/paint chipping away.
2.  Very poorly installed windows that are not flashed/sealed and allowing air & water infiltration at practically every opening.
2. Lots of moisture trapped between the brick and interior stud wall, that is freezing in cold temperatures, and wetting materials over time practically throughout the entire house
Our main question:
1. Is this would you would expect to happen with this wall assembly?  To me this seems like a serious issue as there is continual wetting of insulation.  I'm also concerned what will happen when things thaw out…where is all that water/moisture going to go from the frozen brick? 
2.  Should we be concerned about potential mold growth? We set a few of those petri dishes mold tests on some flat surfaces throughout the house and they grew mold just from airborne contact.  No swabbing. 
3.  What does this mean for the longevity of the brick? 
Any thoughts would be greatly appreciated!!
Thanks,
-Scott