Insulating a Rubble Foundation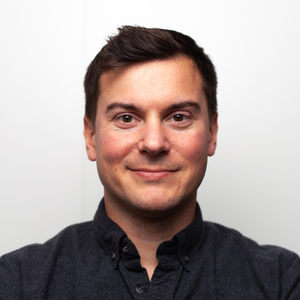 I'm considering bringing my basement inside my house's building envelope. I'm in an 1850s Greek Revival farmhouse on a rubble foundation in Upstate NY (Climate Zone 5A).
Two great articles that have guided my thinking are Steve Baczek's How to Save and Old House (GBA, 2015) and Joe Lstiburek's Rubble Foundations (BSC, 2010).
Steve and Joe have designed very similar basement-wall assemblies: both use a vapor barrier laid directly over the interior face of the stone foundation, with a 3-inch layer of closed-cell spray foam on top. (I believe both of these houses are also in Climate Zone 5A.)
Steve and Joe have different approaches to the vapor barrier where it meets the sill. Steve staples the top of his 10-mil cross-linked poly vapor barrier (VaporBright) to the inside face of the sill and lets it hang down the wall. Joe goes through the trouble of jacking up the entire perimeter of his house—in sections, by just an inch—in order to install a butyl membrane (Grace Ice & Water Shield) as a capillary break between the foundation and the sill. "The installation of a robust capillary break is a necessity," he says, calling it "critical" for rubble foundations that don't project far above grade. (As it happens, this describes my foundation.) Joe then extends that membrane all the way down the interior basement walls.
Question 1: Is Joe's capillary break necessary? Or, if I don't see any evidence of previous sill rot, can safely I get away with Steve's approach? (Given how knowledgeable and thoughtful Steve is, I'm inclined to do it his way, but I just can't shake Joe's warnings.)
Question 2: Should I first repoint the inside of the foundation wall, now only patchily mortared, before hiding it forever behind a vapor barrier and insulation? (I'm inclined not to go through the trouble, but I'm open to hearing advice to the contrary. Either way, I'm counting on installing a continuous vapor barrier / dimple mat and perimeter drain to deal with inevitable water intrusion. I even wonder if more mortar will actually be counterproductive, causing hydrostatic pressure buildup behind the foundation and more of the upward capillary action that concerns Joe.)
Question 3: In the interest of minimizing global warming potential, I have to ask: is there *any* recommendable alternative to closed-cell spray foam for insulating a rubble foundation wall? (One local contractor, a very nice person who markets himself as a residential energy consultant and insulation contractor, proposed using furring strips to make a uniform vertical plane on which to mount polyiso sheets. However, given the irregularity and slight bowing of the rubble wall, I'm concerned about the huge cavities that this assembly would leave.
Thanks in advance for any help!