A Look at Sealant Terminology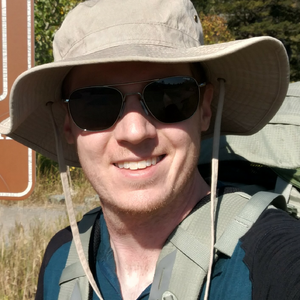 One of the learning curve issues I keep coming across on things related to construction is generic / vague terminology surrounding certain products.  I've posted in the past about types of tape, so here's another one that I come across a lot: Various types of sealant-like things.
Plenty of installation details for various things have phrasing like:
"Bed [item] in a continuous bead of sealant"
"Caulk around edge of [item]"
"Use non-curing sealant (supplied by others)"
"Apply lap sealant to edges"
"Use acoustic sealant"
Rarely are specific products called out, and sealant products themselves like to use terminology like "all purpose" and "general purpose", masking a whole world of material compatibility and application suitability.  Personally, I'd like to (a) minimize the number of different products I need to buy & keep track of, and (b) choose products that are "greener" / low-VOC / safer to use, especially in indoor applications, but without drastically impacting durability / performance.
Here's what I've determined so far, and some open questions:
EPDM lap sealant: This appears to be a specific thing, for a specific application.  Nothing can be used in its place, and it can't really be used for anything else.  It's probably very solvent-y but at least it's an outdoor application.
Non-curing sealant: This is a new one that I came across in some roof flashing instructions.  Appears to be some form of butyl goo that stays gooey ("non-curing"), which would disqualify the other types of "roof goo" that I already have (Chemlink M-1 and Duralink 50, which are described as moisture cure polyether sealants).  Any specific products that are recommended here?
Other exterior sealants: The aforementioned Chemlink M-1 and Duralink 50 I've selected for a few specific applications around flashing roof penetrations using Chemlink's system.  Seems like these would be useful for a variety of exterior applications too.
Interior / Exterior sealants: I've got a bunch of Proclima Contega HF ("green goo" as my helpers affectionately call it) that I've been using as a general-purpose sealant, mostly for air barrier stuff where my usual selection of tapes needs a bit of help (weird corners, sealing membranes to masonry).  Seems to be a relatively "safe" chemistry
Acoustic sealant: I'm not really sure what this is supposed to be, to be honest… But it seems like my Contega HF would work wherever it seems to be called for.
Silicone caulk: Seems to be the best thing for specifically around bathroom fixtures, but seems to not be the right thing for a lot of other applications that DIYers tend to use it in.
So, anyone have thoughts on the broad topic of "gooey products applied with a caulk gun"?  Specific product recommendations?  Commentary on "non-curing sealant" or "acoustic sealant"?