Looking for sticky & stretchy roof ice & water barrier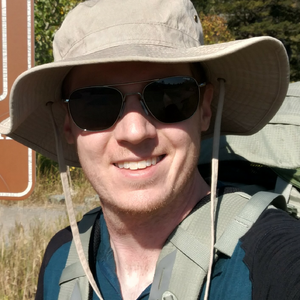 A bit late in the season (zone 5), but I'm finally getting to the stage of roofing on some parts of my project.  I have a number of complicated roof areas and roof/wall intersections, so I need a fully adhered waterproof underlayment (ice & water barrier) in quite a few places.  We picked up a couple rolls of Certainteed Winterguard Sand to try because it's what the local lumberyard stocked, and after our first application of it today I'm not impressed.
On the stickiness front, it's basically just sticky enough to not slide off the roof.  To be fair to it, the temperature was only about 60F today — but that's actually warm for this season, and it's not going to get any better!  The part on the roof would be workable, but the real problem area was the roof to wall intersections — it would basically just fall right off my foil-faced polyiso wall insulation.  I ended up taping the top edges of it with 6″ wide 3M 8067, which seems to hold it (and later there'll be furring strips and siding and such, which should hold it in place better), but it would have been nice for it to stick better by itself.  It also doesn't give me confidence that it'll stay attached to the roof — we continued tarping the roof tonight because it feels like it could blow right off.
On the stretchiness front, it has none. I have some wall-corner-to-roof intersections, and the details I've seen for these usually involve some extra little patch piece that gets stretched somewhat around the corner — but this stuff doesn't have any stretch at all.  I had one tricky area tonight that I ended up layering a couple differently cut pieces of this stuff, and also taping it with Contega Solido Exo (not at all appropriate for the application I'm sure, but that stuff sticks to anything!)
To continue complaining a bit 😉 it has a sand-coated surface, which allegedly improves traction or something when working on the roof — but we found that the sand tends to rub off easily and sometimes makes it more slippery.
I was able to find a roll of Grace I&WS at a Home Depot about 25 minutes away (not stocked at any of the three in a 15-minute radius though), and picked it up tonight to try tomorrow — it seems to be a highly-rated product (but is also about 3x the cost of the Winterguard).  Thought I'd ask here too to see if anyone recommends an ice & water barrier that is sticky and at least a little stretchy!  Bonus points for low application temperature (both Grace and Certainteed instructions state a 40F minimum, which is going to quickly become a limiting factor).  Also, it may be a bit before I can actually get roofing on, so something OK with exposure for a few months would be good!
Failing the above, any advice on detailing tricky wall-corner-to-roof intersections with non-stretchy underlayments?
I guess I've been spoiled working with Proclima tapes and membranes that stick super well and are usually at least a bit stretchy!