Mid-construction improvements to a typical builder grade home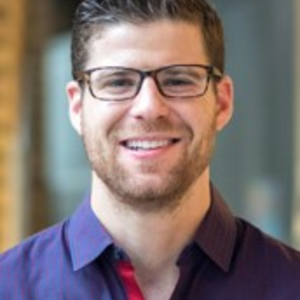 Hi all –
My name is Scott. I'm an architect (by training) but work in the sustainability consulting world now. Most my knowledge is big picture stuff so where it comes to detailing homes, I'm at a loss.
My wife and I are looking for a new home in the Chicago area and we have come across a home by builder that is still under construction (drywall not in yet), which seems like a good opportunity since we'd have some influence on appliances/fixtures/finishes. What I didn't anticipate was to see "how the sausage is made".  Like I said, I'm not an expert at residential details, but there were some obvious things done incorrectly/cheap from a best practice perspective that has me a little concerned, though not surprised for this price point  
I have a few questions/ideas for improvements that I'm hoping to get feedback on. The main goal would be tangible improvement at a reasonable cost unless I had some leverage to force the builder to fix it (I.E. code compliance)
1.  Envelope tightness. As with many Chicago homes, gypsum sheathing is used to get the required fire rated assembly with a tyvek wrap. The tyvek is definitely not installed consistently, as you can see light coming through the exterior while touring the inside. They also did not sequence the window flashing correctly (wrapped tyvek in and under at the head then taped over it). Additionally, they reused they existing foundation and portions of the first floor framing, while adding an addition to the back and new second floor and roof…so lots of old members meeting new members. IL's state energy code is IECC 2018 and they amended envelope leakage to 4 ACH. Is this enforceable?  If they don't hit 4ACH with a blower door test could I request improvements?  Or could I get ahead of this and ask them to pay or split the cost of AeroBarrier?
2.  If building tightness is improved, at what point is mechanical ventilation a good idea?  The home is the typical Chicago 25×125 lot, 20×70 floor plate, basement with 2 levels above it. There is a furnace in the basement serving basement and 1st floor and a furnace on the second floor serving the second floor. Other combustible equipment include the kitchen range and hot water heater. All these items are rouged in so at this point it would be a hard sell to switch to all electric. AeroBarrier can get the home down to 3 or even 1 ACH pretty easily. If I went that direction I had 2 ideas to supply outdoor air:
-Use something like the Broan make up air damper kit feeding into the return side of the furnace(s) that is interlocked to when the furnace is hearing/cooling. Hopefully it can be separated from when just the fan is on so that recirc mode could happen without bringing in unconditioned outdoor air.
-Try to get a small ERV installed somewhere (maybe attic though it's outside the thermal boundary) with minimal impact to the existing conditions. The bathroom exhausts are already ducted/finished but it could be possible to reroute the mater bath exhaust fan (140 cfm) to the ERV and then have the ERV exhaust go out the originally planned penetration for the master bath exhaust fan. I'm guessing we would need to provide a penetration for the supply in to the ERV and then find the most convenient area that didn't result in too much ducting to dump the supply air to (stairwell?). In a perfect world I would supply somewhere on the main level so supply is coming in low and exhaust is going out high. 
3. Better venting the gable roof. The attic is outside the thermal boundary and plans be vented at the soffit and ridge. When walking the site, I noticed that soffit baffles were only provided every 4/5 rafter bays. I had thought that this should be at minimum every other bay, but best practice being every bay. Ive also noted to confirm a continuous ridge vent and I know that specific products have been mentioned on this forum before. Is this worth pushing on?
I know this was lengthy. Thank you for reading and thank you in advance for any feedback you can provide !
-Scott