Rigid Foam on roof deck, clarification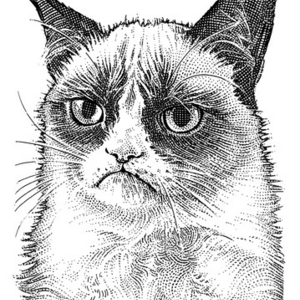 I feel like I am getting some conflicting information or perhaps some of it has changed.
Zone 5, Spokane WA. Looking to build garage with ADU above. Older part of town and there are some restrictions to the footprint, finishing details and overall height. Max height of the primary ridge is 23′ from grade and side walls of 16′. However, that 16′ is for the primary ridgeline and the dormers cut in on the second level have freedom to, essentially, go to that 23′ line as well, but functionally and aesthetically that doesn't make much sense.
The attached image is more or less what we'll probably end up with, design wise (different finishes, probably no cantilever, etc).
What I am having issues with is the roof build up and insulation. Desired is the dreaded cathedral ceiling. https://www.greenbuildingadvisor.com/article/how-to-install-rigid-foam-on-top-of-roof-sheathing seems to imply that R20 on the top (ISO) and then R30 below (2×8 stick framed, Rockwool batts) would suffice, but I feel like I read somewhere that the ratio might need to be more like R26 outside and R23 inside for Zone 5? I think we'll be allowed to stick frame 2×6 with the latter, but its more foam, longer screws, etc.
The plan is something like Risinger's Monopoly House design, with the rafter tails as outriggers and part of a vented assembly. In this video, https://youtu.be/yTbMVdmnNlw?t=317 they go ahead and sandwich the hotroof with Zip, I plan on some venting on the foam with wood strapping (that meets up with the partially embedded outriggers).
 – is there a definitive inside/out ration for Zone 5 if it's hot roof versus the top deck vented? This will be dark shingles (sorry) to match main building so I think vented will increase performance/life span of everything, if there is a leak it can pass through and hit the polyiso and the second deck can dry?
– is felt or foil coated polyiso suitable under the strapping, if the seams are taped? Or do I need to adhere another membrane on the foam layer, then strapping, then deck+shingles
– the first deck was going to be OSB, #15 felt, then the polyiso, but I am wondering if ply and/or another membrane should be used?
– due to cost, general framing will be 2×6, R23 rockwool and careful air detailing at the drywall level, outlets, etc. I'll personally oversee that portion. Again, OSB for cost (though taped seams, internal foam seal where the sheathing hits the studs) – would tape ply be better?
– would true #30 felt work as the WRB on the side walls? I have seen this done online, demoed buildings with 90 felt still intact… seems like Tyvek jobs are incredibly sloppy.
Thanks