Roof on Shed Turned Guesthouse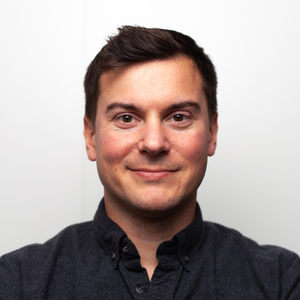 I have an early-1900s 14'x14' timber frame woodshed that I'm planning to convert into a guest house with a cathedral ceiling. Climate Zone 5, snow load 40 psf.
I am currently seeking feedback on my plan to address the roof. It's slate on top of cedar shake on top of skip sheathing. If possible, I want to leave the slate untouched, limiting work to the interior.
The existing rafters are half-tree trunks, ~4in diameters, spaced about 32 inches o.c., with no ridge board. Most have lost their bark, exposing insect (ant?) damage. The fascia and soffits are riddled with carpenter bee holes. The rest of the structure looks/feels pretty sturdy, thanks in part to reinforcements installed over the years by previous owners. (None of the work pictured is mine.)
Here's my current plan for the roof:
Support each rafter with a temporary 2×4 wall system.

At the peak where the rafters meet, cut a 1.5"-wide pocket in each pair of rafters.

Slide a 2×14 into the pocket to serve as a new ridge board (not a structural ridge beam).

Add new 2×12 rafters, 16" o.c.; fasten to ridge board with steel rafter hangers. Fasten each rafter to the eave plate with a 6" SDWC screw.

Install a 2×6 rafter tie on every third rafter pair, at most ⅓ of the way up from the bottom.

Remove each old tree-trunk rafter as soon as neighboring new 2×12 rafters have been installed, using an oscillating multitool to cut through any nails that have been connecting the existing rafters to the skip sheathing above.
For the insulation and air/vapor control assembly, I'm planning the following, starting at the bottom of the sheathing and moving down:
Rafter bay (11 ¼ inches):
1 ½ -inch air gap (maintained by small pieces of 1×1 lumber installed along rafters)

2 inches reused rigid EPS foam baffle (@ R-3.6 / inch = R-7.2)

7 ¾ inches dense-packed cellulose held in by Insulweb stapled to the rafters. (@ R-3.8 / inch = R-29.45)
Then:
2 inches of reused polyiso with foil facing down (R-11.6)
¾ inch air gap created by 1×3 furring strips, 16" o.c. (R-1)

⅝ inch drywall (R-0.6)
Total R-value: 49.85
I'd welcome any advice or critique. Here are some specific questions:
I read on GBA that it's probably safe to do this kind of unvented assembly under an old, skip-sheathing slate roof, even if the roof doesn't have a ridge vent. I'm wondering if that advice holds in my case?

My plan assumes that the original tree-trunk rafters have gotta go. Is this approach too structurally risky? Should I instead leave them in place, treat them with a borate solution, and add the new rafters between them? I assume if I go this route I should switch to an unvented assembly with closed cell spray foam to get a good seal around the irregular tree trunks. (In this case, I think I would line the bottom of the sheathing with asphalt felt before applying the spray foam.)

Any recommendations for how to fix the gap in the rafters/facia on the front gable of the shed? I thought I might be able to bring them together with a tension cable and then add a gusset once they're in place.

Is there any way to cut down on the thickness of the vented insulation assembly while still meeting code?
Thanks in advance for any/all advice!